Varun Dhawan's Girlfriend Natasha Dalal Gets Death Threat By Crazy Female Fan
Female Fan threatens to kill Varun Dhawan's girlfriend Natasha Dalal, Varun files complaint Santa Cruz police station.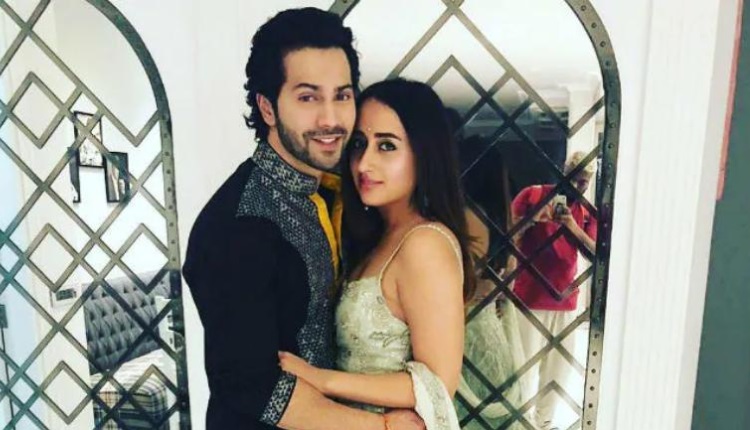 Despite having a sweet gesture for his fans, the heartthrob of Bollywood Varun Dhawan's girlfriend received a death threat by female fans. Yes, a female stalker, who wanted to meet Varun Dhawan and waited for hours at his residence when did not get the chance to meet him, she got furious and threatened to kill Natasha Dalal.
According to reports, the fan got aggressive when the security guard told her that Varun would not be able to meet her as he is busy promoting his upcoming film Kalanak, she turned violent and created a ruckus outside actor's house. She kept saying "I will kill Natasha." The matter turned worse and the security guards had to call the police.
"There was a female fan, who was doing the rounds of his house for a long time. We are used to such things and on most occasions, the fans are sweet and never cross their limits. Varun sir usually obliges their selfie requests, if he is available. But, he is currently pressed for time and is juggling too many things. She was waiting for a couple of hours. Sir came late and she was insisting that she meet him then and there. He was pretty tired from the day's work and wanted to rest. She refused to leave and got into a squabble. Initially, she said she will hurt herself. When the security still didn't get her through to Varun sir, she threw a fit. She kept mumbling how she will harm Natasha ma'am," mid-day quoted a source as saying.
"It was alarming for us because usually, fans don't get so aggressive. We informed Varun sir, who panicked. She kept saying, 'I will kill Natasha.' After the woman refused to leave even after 45 minutes, we had to call the local police station," the tabloid reported. As per the report, Varun Dhawan has filed a complaint against the fan at Santa Cruz police station.
Earlier, when Varun Dhawan arrived at Mumbai Airport after wrapping up the shooting of dance flick 'Street Dancer 3' from London, a female fan went down on her knee and proposed 'Sui Dhaaga' actor. Varun went on kissing the fan on her forehead and clicked a selfie with her and let her kiss on his cheeks too.
Varun Dhawan made her relationship with Natasha Dalal official last year when he appeared at Karan Johar's chat show. When Karan quizzed him, Kalank actor confirmed saying that the two were indeed in a relationship.
Also Read: Watch: Female Fan Proposes Varun Dhawan, His Reaction Winning Hearts On Social Media