Premier League: Chelsea return to winning ways with stylish 2-0 win over Manchester City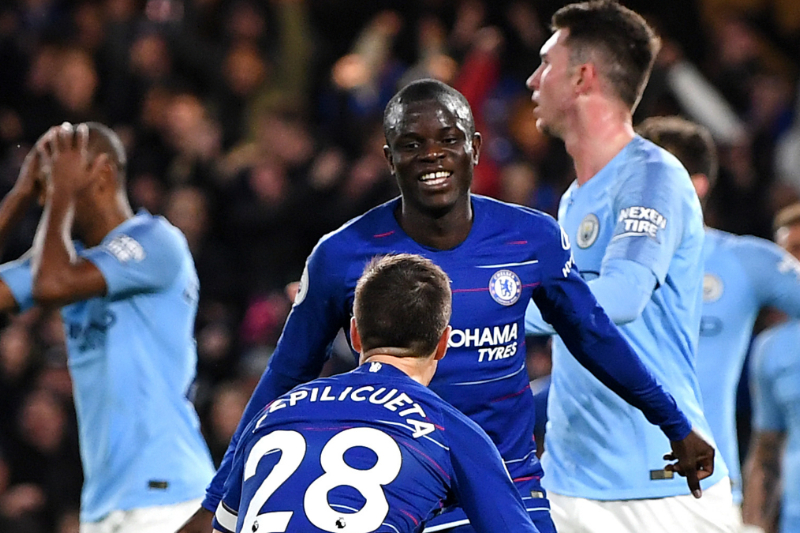 Chelsea returned back to winning ways in style by pinning down a high-flying Manchester City at the Stamford Bridge in the Premier League on Sunday.
Two defeats in three games for the Blues had raised a few eyebrows after Maurizio Sarri's side got off to a flying start to the season but all that was put to rest when goals from either half in the match helped Chelsea to a convincing win over Manchester City.
Despite a strong showing in the initial part of the game, City were left stunned when Chelsea midfielder N'Golo Kante fired one in on to the top corner of the net to hand his side the lead.
On the other side, it was a first defeat in the Premier League for Pep Guardiola and his side, who were totally blanked on the night.
Sarri opted to leave out both Alvaro Morata and Olivier Giroud for the match and instead had his talisman Eden Hazard in the striker's position. The left and right flanks were occupied by Willian and Pedro.
That goal gave Sarri's side a lot of confidence and momentum as they dominated from thereon and a goal from Brazilian defender David Luiz sealed the win with 13 minutes left on the clock, sealed a much-needed and a big win for Chelsea as they made an entry into the top three, displacing Arsenal, who for a brief period of time had occupied the spot after their 1-0 win over Huddersfield.
This was also Sarri's first win in his managerial career over his Spanish counterpart Pep Guardiola.
Manchester City, who could have reclaimed the top spot with three points now have conceded that spot to Liverpool, who convincingly defeated Bournemouth 4-0 earlier in the day.