Premier League: Marcus Rashford earns crucial 2-1 win for Manchester United over Bournemouth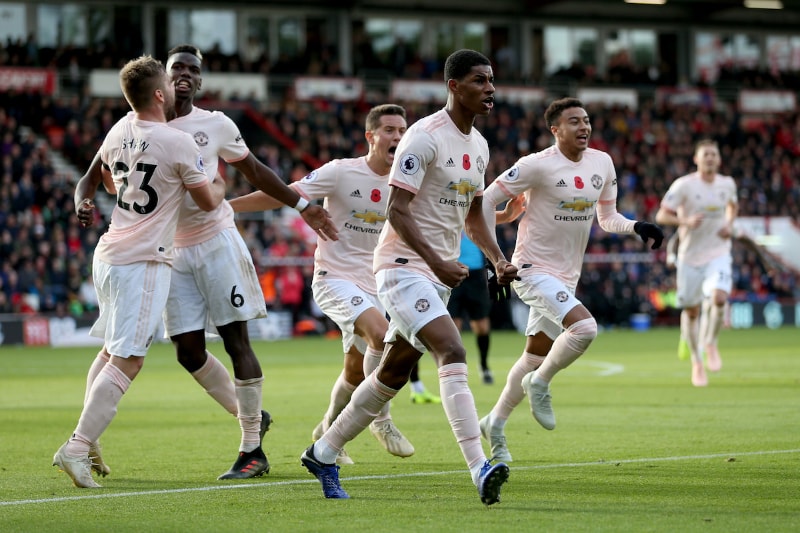 Manchester United clinched a dramatic win over Bournemouth courtesy a goal from young forward Marcus Rashford to walk away with three points.
Yet it wasn't the best performance put up by the Red Devils as manager Jose Mourinho felt that the team didn't exactly show how hard they worked all week.
The defence was very poor as they allowed Bournemouth to come close to breaking the deadlock, almost three times in the first 10 minutes. In the 11th minute, their repeated efforts bore fruit when Lewis Cook passed the ball to Junior Stanislas who pulled off a perfect cross from the right-flank for Wilson to slot the ball home.
This wasn't something new for United as this wasn't the first instance of their defence letting them down. But a run by Ashley Young on the right found Alexis Sanchez who then assisted Anthony Martial for the leveller. The Frenchman has been on song for United ever since their dramatic comeback win over Newcastle.
But the visitors almost ended up taking a lead after the interval but Young's free-kick could only find the post. Rashford tried to follow up that effort but the clearance was made for Bournemouth by Nathan Ake.
Rashford nonetheless managed a goal for himself and it would surely boost his and his team's confidence ahead a trip to Turin to take on Juventus on Wednesday. United's next Premier League fixture is against city rivals Manchester City who have been in solid form this season.
Image credit-The Stranger