Premier League: Ross Barkley's last-minute strike saves Chelsea against Manchester United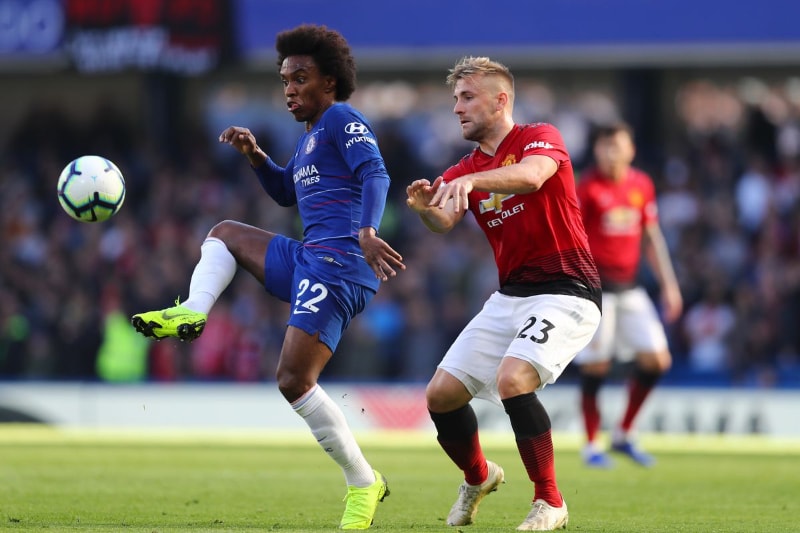 Jose Mourinho almost secured one of Manchester United's biggest wins this season at Chelsea had it not been for a Ross Barkley equaliser very late into that match with the intense clash ending with a 2-2 scoreline.
Chelsea–a club which are yet to beaten under new manager Maurizio Sarri had all the momentum with them whereas United, who arrested a slump this season with a stunning 3-2 win over Newcastle had to prove a point or two going up against one of the potential candidates for the title.
But it was the hosts who drew first blood with a strike from defender Antonio Rudiger that went into David de Gea's net, giving Chelsea a crucial lead in the 21st minute. United nonetheless failed to level the score before half-time and it wasn't until the 55th minute that French forward Anthony Martial–who scored against Newcastle– found the back of the net with a thunderous strike that Kepa Arrizabalaga failed to stop.
A momentum shift was clearly visible in the game as Mourinho's side looked a much more confident unit and after having equalised and it was Martial who found the net once again and this time it was in the 73rd minute with Marcus Rashford providing the assist.
Also read: Jose Mourinho charged for using abusive language during Newcastle win
Against expectations, Manchester United had taken a lead despite being a goal down initially held on to that one-goal advantage before a late equaliser from English midfielder Ross Barkley levelled things up for the hosts as Mourinho summed up his team's show at Stamford Bridge as an 'awful performance'.
He too didn't end the game on a good note after he was involved in a bust-up with Chelsea's assistant coach Marco Ianni as the tempers flared in Stamford Bridge.