Premier League: Sadio Mane brace helps Liverpool move on top of the table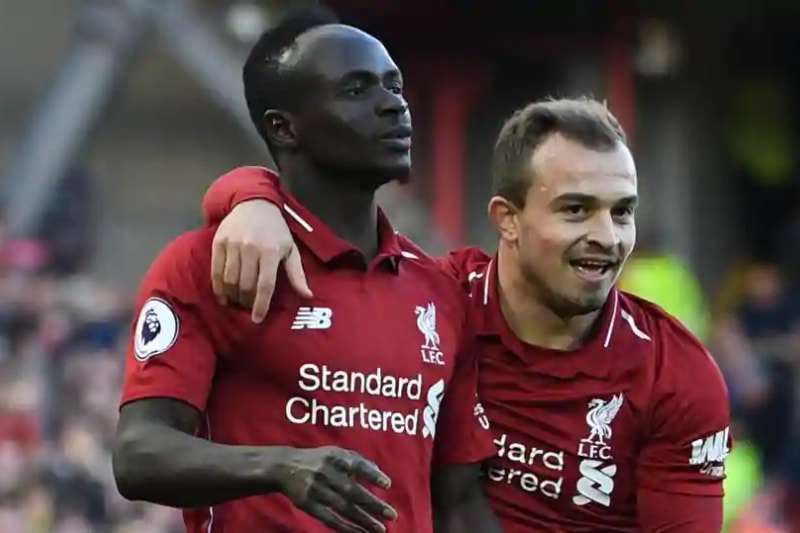 A brace from Senegalese forward Sadio Mane and goals from Mohammad Salah and Xherdan Shaqiri helped Liverpool trounce 4-1 Cardiff City in the Premier League on Saturday.
This win thus takes Jurgen Klopp's side who are yet to be beaten to the top—three points of Manchester City who will meet Tottenham on October 30.
Salah, who found form in the past couple of matches once again got his name on the scoresheet with a clean finish in the 10th minute to remind the crowd at Anfield of his heroics last season. Yet, it was not until the 66th minute that the second came for the home side when Mane came up with a beautiful finish.
Also read: Mohammed Salah scores corner goal, sustains leg injury in Egypt's match against Swaziland
Trailing 0-2, Cardiff pulled one back in the 77th minute through Callum Paterson who slotted one in past Alisson Becker to deny Liverpool a tenth successive clean sheet in the Premier League at Anfield.
But new signing Shaqiri came on in replacing Adam Lallana in the 61st minute restored Liverpool's two-goal lead in the 84th minute before Mane struck once again the 87th to cap off a good outing for the Reds, who next lock horns against a highly-spirited Arsenal next weekend.
Other results:
Brighton and Hove Albion 1-0 Wolves
Southampton 0-0 Newcastle
Fulham 0-3 Bournemouth
Watford 3-0 Huddersfield
Leicester City 0-0 West Ham
Image credit-Hindustan Times