Mann Ki Baat updates: PM Modi remembers Sardar Vallabhbhai Patel, appeals people to join 'Run for Unity'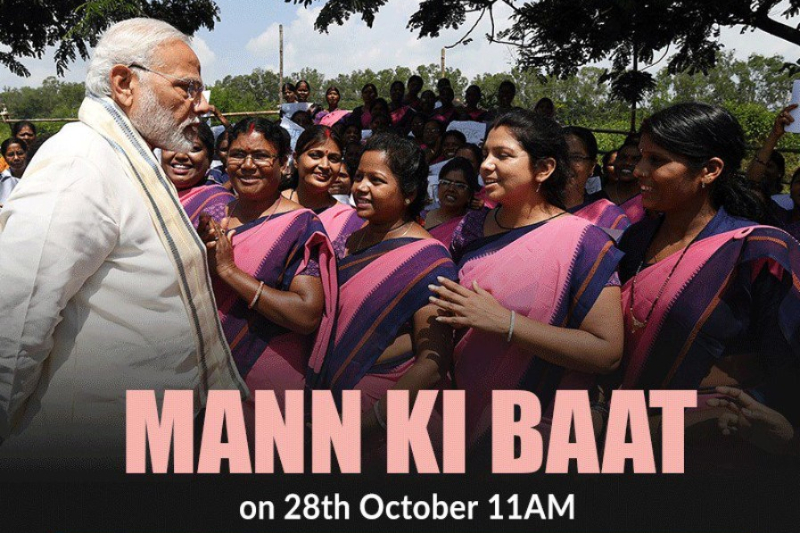 Prime Minister Narendra Modi addressed yet another monthly episode of Mann Ki Baat on Sunday. This was the 49th edition of the popular radio programme broadcast in the All India Radio. In this current episode, PM Modi spoke on various issues from appealing citizens to participate in the 'Run for Unity' on October 31 to praising the para-athletes, who had represented India in the Asian Para Games recently.
PM Modi also evoked India's 'golden history' in hockey and said that the nation has contributed largely to the sport by giving a number of talented players like Dhyanchand, Balvinder Singh Sr, Dhanraj Pillai among others.
Among other issues he spoke on include, northeast India's initiatives in the field of organic farming, tribal communities' contribution to environmental conservation, Infantry Day, and others. The program was also aired on the YouTube channels of the Prime Minister's Office, information and broadcasting ministry and allindiaradio.gov.in.
Lets' look at some of the tweets shared by the PMO, with insights of the Prime Minister Narendera Modi's address to the nation.
This 31st October, Let us 'Run For Unity': PM#MannKiBaat pic.twitter.com/O4vWDInmNP

— PMO India (@PMOIndia) October 28, 2018
इस 31 अक्तूबर को सरदार पटेल की जयन्ती तो और भी विशेष होगी – इस दिन सरदार पटेल को सच्ची श्रद्धांजलि देते हुए हम Statue of Unity राष्ट्र को समर्पित करेंगे : PM#MannKiBaat pic.twitter.com/BH25j2LqYn

— PMO India (@PMOIndia) October 28, 2018
कल ही हम देशवासियों ने 'Infantry Day' मनाया है |

क्या आप जानते हैं कि हम सब हिन्दुस्तान के नागरिक ये 'Infantry Day' क्यों मनाते हैं: PM#MannKiBaat pic.twitter.com/gwOV87d6MJ

— PMO India (@PMOIndia) October 28, 2018
आज सारा विश्व पर्यावरण संरक्षण की चर्चा कर रहे हैं और संतुलित जीवनशैली के लिए नए रास्ते ढूंढ रहे हैं |

प्रकृति के साथ सामंजस्य बनाकर के रहना हमारे आदिवासी समुदायों की संस्कृति में शामिल रहा है

हमारे आदिवासी भाई-बहन पेड़-पौधों और फूलों की पूजा देवी-देवताओं की तरह करते हैं : PM pic.twitter.com/updxxuAaZc

— PMO India (@PMOIndia) October 28, 2018
हमारे North East की बात ही कुछ और है |

पूर्वोत्तर का प्राकृतिक सौन्दर्य अनुपम है और यहाँ के लोग अत्यंत प्रतिभाशाली है |

हमारा North East अब तमाम best deeds के लिए भी जाना जाता है : PM pic.twitter.com/2bNXEc5Dq6

— PMO India (@PMOIndia) October 28, 2018
ALSO READ: Mann ki Baat: PM Modi recalls surgical strike, contributions of Mahatma Gandhi