President Trump corrected by female astronauts about 'all-women spacewalk'
President Trump mistakenly called it 'the first time for a woman outside of the space station'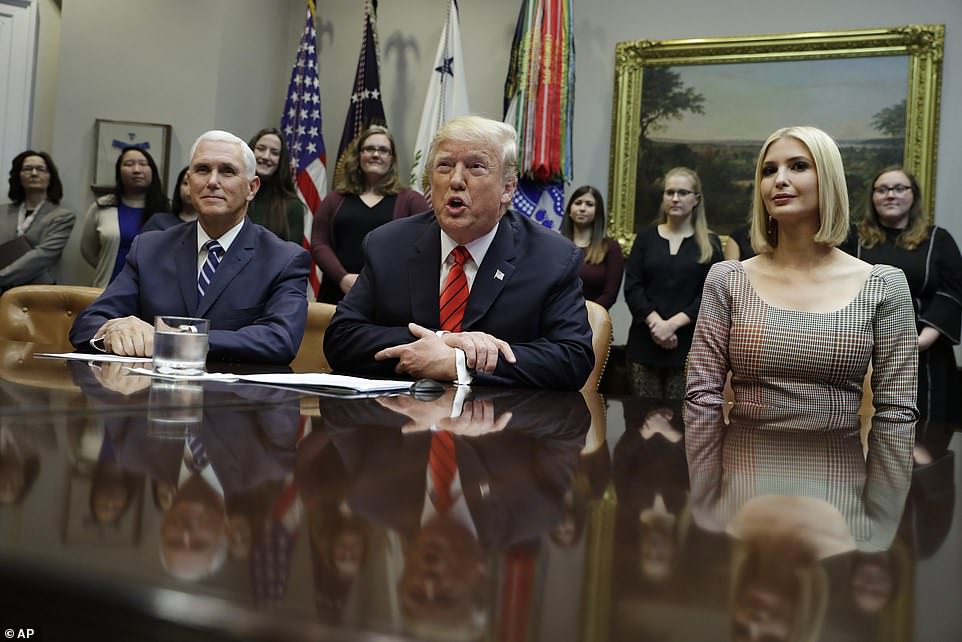 NASA held the first-ever all-female spacewalk on the International Space Station.
Astronauts Jessica Meir and Christina Koch successfully completed the spacewalk with Meir saying, "I can tell you, the hard work certainly did pay off," Meir said.
President Trump congratulated the team for their achievement but was cut short when Jessica Meir correcting his statements, reported Express UK.
The President had said, "This is the first time for a woman outside of the space station…. You are amazing people. They're conducting the first-ever female spacewalk to replace an exterior part of the space station. They're doing some work, and they're doing it in a very high altitude—an altitude that very few people will ever see."
While this moment was the first-ever all-female spacewalk, it wasn't the first time a woman was sent for a spacewalk. Jessica Meir told President Trump, "We don't want to take too much credit because there have been many other female spacewalkers before. This is the first time that there have been two women outside at the same time."
Christina Koch participated in a spacewalk earlier this year where astronaut Anne McClain was supposed to accompany her. NASA had stated then that it could only send one woman to space at that time due to the lack of two proper sized spacesuits.
Women have been spacewalking for decades now and this was only the first time an all-female crew was performing a spacewalk.
The first female spacewalker was Svetlana Yevgenyevna in 1984 and fourteen more spacewalks have occurred in the time since.
ALSO READ: NASA Unveils Two New Spacesuits For 2024 Moon Mission