Pressure gets the better of Loris Karius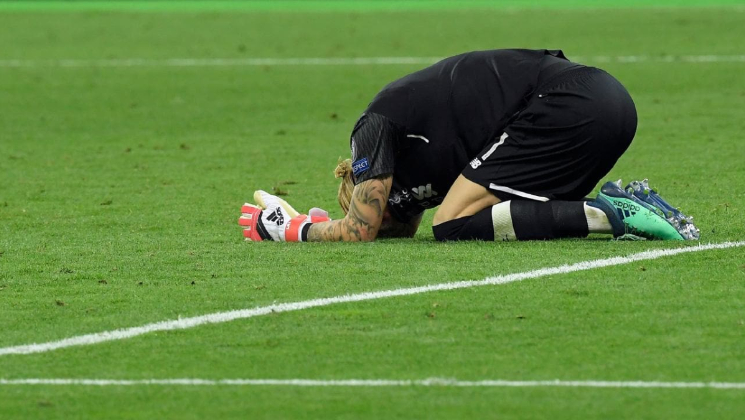 Tale of immense success, hard work, endurance, precision and greatness comes to a pity end. One of the finest performers at world stage Real Madrid had a different challenge this year before they got their hands on the 3rd consecutive Champions league title. Against all odds, Liverpool managed to make it to the elusive final. Impeccable all round performance throughout the tournament gives them that final berth. Amazing script for a perfect fairy tale. What better than beating Real Madrid to win the champions league. But wasn't the case.
Liverpool Fans all across the world were praying and wanting to see the back of Real Madrid. But Gareth Bale had some other plans. Speculated to have almost done his thing at Real Madrid and talks on his transfer were reverberating across the football arena. He comes up as a substitute and turns the game on its head. 2 goals in the big final. 1 was a lucky break but the other one was exactly opposite. A bicycle kick that couldn't have been placed better finds a way into the nets and hampers confidence of the team in red.
Smart and cheeky work by Ramos ensured Mohammad Salah's early exit from the game. Tears all around the Liverpool battalion. Mane wasn't ready to give up till the last whistle. Scored one and hit the post once. Highly exciting and ferocious is what he seemed for quite some time. The biggest thing that hurt Liverpool was the blunders by Loris Karius. School boy mistakes at this level can give you the worst moments of your life in only a duration of 90 minutes.
Threw the ball towards Benzema opened the scoring. Fortunately for Liverpool Mane equalized within 4 minutes. But what awaits was the blunder that produced a goal which sealed the deal. A nightmare experience for Loris Karius. Maybe a mistake that might never see him play a UEFA final in the future.
Image Source – Fox Sports