Did Ayurveda Really Cure Prince Charles Of Covid-19? Here's The Truth
The 71-year-old second-in-line to the British throne was diagnosed with COVID-19 last month.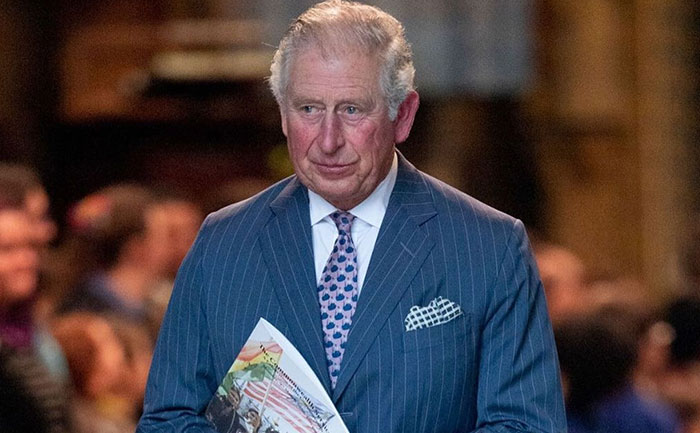 Minister of State for AYUSH and Goa's Lok Sabha MP Shripad Naik on Thursday had claimed that Britain's Prince Charles, who tested positive for the novel coronavirus, has been cured through Ayurveda and homeopathy treatment.
Naik had told media that he got a call from Dr. Issac Mathai (who runs the SOUKYA Ayurveda resort in Bengaluru) who told him that his treatment of Prince Charles through Ayurveda and homeopathy has been successful. "This is just one example of how the system can work", Naik said while addressing the media.
According to Hindustan Times, Dr. Mathai confirmed that Charles and his wife were his patients. He said, "Since Prince Charles is a patient of mine, I won't be able to talk about him in any public forum. He stayed here some months ago; I met him in London last month, but I cannot disclose what I prescribed to him." He also added that he has prescribed the medication to thousands of patients with any viral infection presenting flu-like symptoms and he has not treated any COVID-19 patients as of now.
But now the cat is out of the bag. When Indian Express spoke to Ella Lynch, a spokesperson for the Prince of Wales, she wrote in an email to the publication on Friday, "The Prince of Wales followed the medical advice of the NHS (National Health Service) in the UK and nothing more."
In 2019, Charles had stayed at SOUKYA along with his wife, Camilla, the Duchess of Cornwall, and had also celebrated his 71st birthday there.
The second-in-line to the British throne was diagnosed with COVID-19 last month and was in self-isolation. He has recently come out of self-isolation and posted his first video message.
Also Read: Prince Charles Records First Video About His Coronavirus Diagnosis-Watch