Princess Diana's wedding gown goes on display in Kensington Palace
Princess Diana's iconic wedding dress has gone on display at Kensington Palace for the first time in 25 years.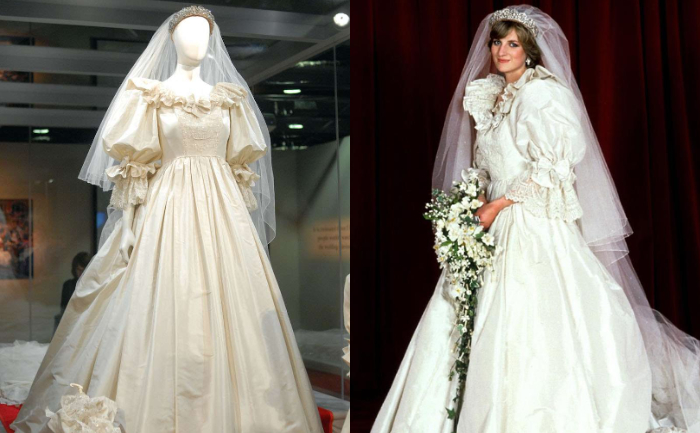 Princess Diana's iconic wedding gown which she wore for her 1981 marriage to Prince Charles, the eldest son of Queen Elizabeth II at St Paul's Cathedral has gone on display at her former Kensington Palace home for the first time in 25 years. The decision was announced after Prince Harry and Prince William, The Dukes of Cambridge and Sussex decided to loan the item and the exhibition is called Royal Style in the Making.
It will explore the relationship between five significant royal designers and the clothes they made for the Queen Mother, Princess Margaret, and Princess Diana from 1930 to 1990. It will be open to visitors until 2 January 2022, as a part of a collection of royal pieces.
View this post on Instagram
Princess Diana's gown was an ivory silk taffeta and antique lace gown, with a 25-foot train and a 153-yard tulle veil. Her dress was designed by former husband-and-wife duo, David and Elizabeth Emmanuel. It became one of the most famous dresses in the world and was considered one of the most closely guarded secrets in fashion history.
Diana would have turned 60 on July 1 and her sons Harry and William are expected to unveil a long-awaited statue of her in a garden at Kensington Palace. Prince William and Harry have both been working together on the statue since 2017.  On 31 August 1997, Diana died in a car crash in the Pont de l'Alma tunnel in Paris.
Stay tuned to The Live Mirror for more updates.
ALSO READ: Prince Philip's 90-Year-Old Car Becomes Sri Lankan Royal Artefact