Priyanka Chopra leaves no stone unturned to enjoy her bachelorette party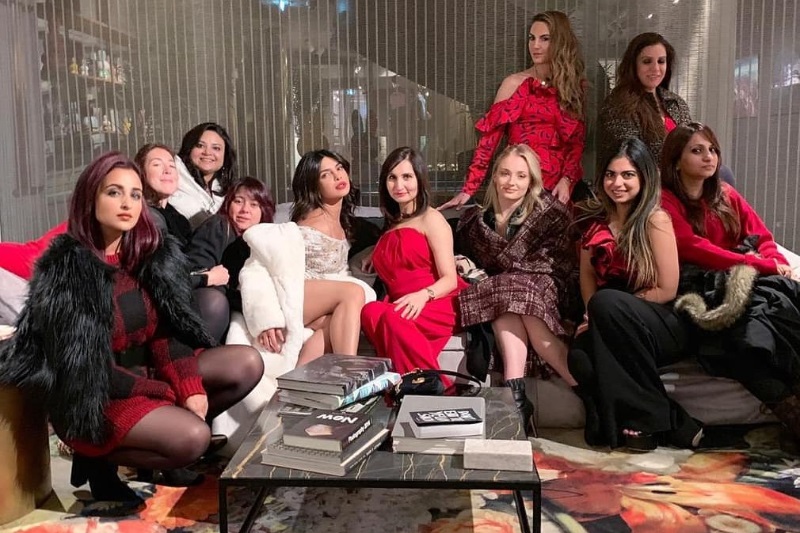 Bollywood diva Priyanka Chopra is currently having her bachelorette party with her girl gang and is leaving no stone unturned to enjoy her last days of singledom. The latest addition to Priyanka's bachelorette party is none other than her cousin sister Parineeti Chopra and close friend Isha Ambani.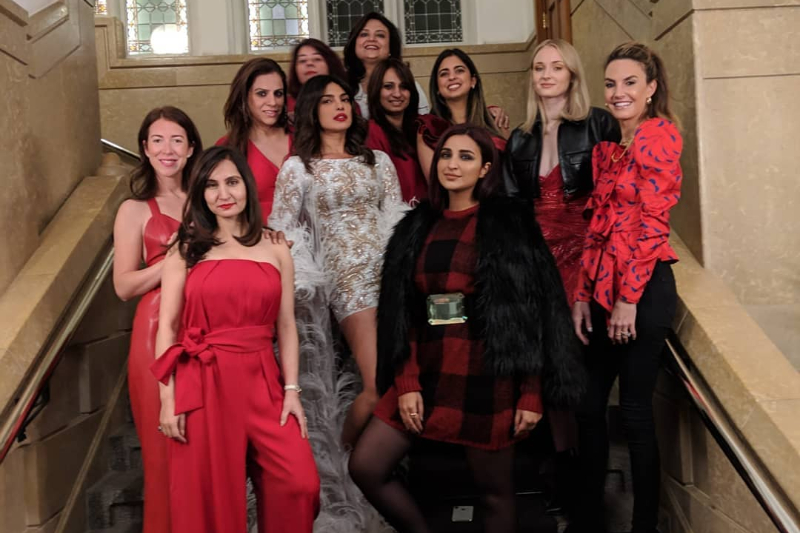 Notably, on Tuesday, Priyanka took to her official Instagram account to share photos in which the ladies can be seen dressed in red and black while the bride-to-be is glowing in a white dreamy feather gown.
View this post on Instagram
For Priyanka's bachelorette party, while Parineeti opted for a red and black dress which she has styled with a buckled belt tied around her waist and a black overcoat, Isha Ambani looked classy as ever in a white and black jumpsuit.
Priyanka also shared photos in which she can be seen flaunting her dress for the night. Sharing the photo on her Instagram account, Priyanka called herself 'Featherweight Champion of the world'.
View this post on Instagram
Before this, Priyanka shared photos and videos in which she can be seen having the time of her life with her close friends Sophie Turner, Srishti Behl Arya, Tamanna Dutt, Natasha Pal, Chanchal D'Souza and Dana Supnick.
View this post on Instagram
On Sunday night, Priyanka shared an Instagram story in which she is seen carrying Sophie Turner on her back while wearing high-heeled boots. Sophie is seen smiling as she clings on to Priyanka's neck.
Importantly, Priyanka and Nick are reportedly set to get married on December 2. They will tie the knot according to Hindu wedding rituals at Jodhpur's Mehrangarh fort. According to a report, the couple will also perform at their sangeet ceremony.
"Nick will be performing with his troupe at the sangeet. It is tentatively a 45-minute performance where he will be singing some love songs for Priyanka. The event organisers have already been told about this special act that will be a part of their sangeet," a report added.
Also Read: Priyanka Chopra gives Sophie Turner a piggyback ride during her bachelorette party