Priyanka Chopra Disrupts Nick Jonas' Spaceman Video Launch With Kiss
Priyanka Chopra interrupts Nick Jonas' Spaceman music video launch with kiss, he shares a cheeky pic of her.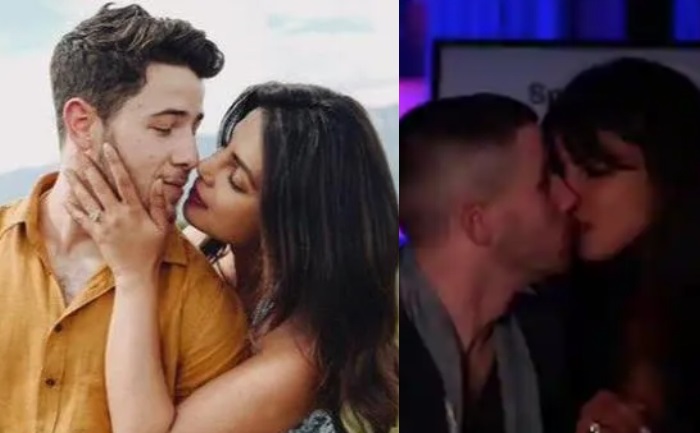 Priyanka Chopra and Nick Jonas celebrated the launch of his new music video for Spaceman. The much in love couple did it at their London home on Thursday evening. Earlier while sharing the teaser of the song Nick had said that the song is all about his love for PeeCee. He added that the entire album is about his feeling of isolation and love for Priyanka.
During the live chat on Thursday, Nick was heard saying, "She is the inspiration to the album and the inspiration to everything in my life," as Priyanka came over, waved to the viewers and gave him a small kiss.
View this post on Instagram
Priyanka is very much a part of the video. She features a picture on a screen and also as a hologram that Nick watches when he misses her. This is not the first time Priyanka Chopra has been a part of the Jonas Brothers Album. She was earlier seen in 2 Jonas Brothers video clips– What A Guy Obtained ta Do as well as Fool.
Nick has also shared a cheeky picture of Priyanka from the launch party at their home. They got a large dummy of an astronaut installed and Priyanka's cheeky pose made it look as if the astronaut was touching her behind.
View this post on Instagram
Nick and Priyanka will be announcing the nominees for the 93rd Academy Awards.
Also Read: Oscars 2021: Priyanka Chopra and Nick Jonas to announce nominations