Priyanka Chopra has become a bona fide trendsetter of chic sunglasses
Priyanka Chopra has set a trend with her chic and classy collection of sunglasses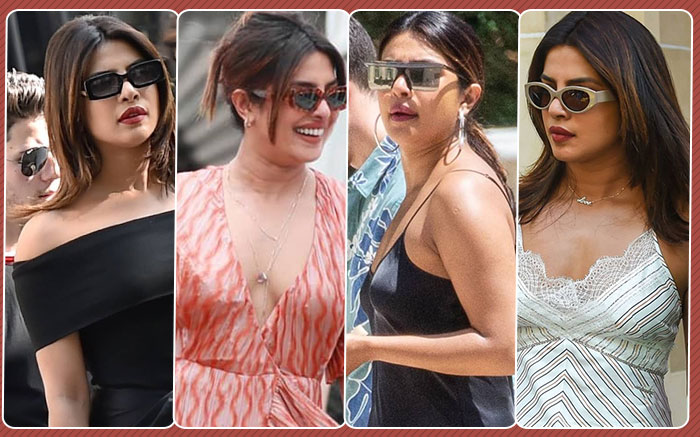 Global icon Priyanka Chopra has time and again proved that she can slay in every outfit she wears. Her style game is always on point and many times she has set trends with her outfits, footwear, jewellery, and bags. Apart from shoes, clothes and bags, Priyanka Chopra has a huge collection of sunglasses. Priyanka knows which shade should be worn with what outfit.
Priyanka is currently in France with her husband Nick Jonas as Joe Jonas (Nick's brother) and Sophie Turner are getting married for the second time. Ahead of the wedding, Nick and Priyanka are enjoying each other company in France and social media is flooded with lovey-dovey pictures of the couple. Each and every day, Priyanka is turning heads with her sartorial fashion choice. From head to toe, she looks perfect in every attire she has been wearing and we are in love with her sunglasses.
Here's are the details of the brands of her sunnies and their price.
This rectangular shape, flash blue or matt glass shade is from KENZO SS19 collection. It has a holographic metal bar at the front. This pair of shades are for both men and women. Priyanka wore them with Babaton Templeton dress and she looked chic and stylish in it. This shade costs around €180 i.e Rs 14,139.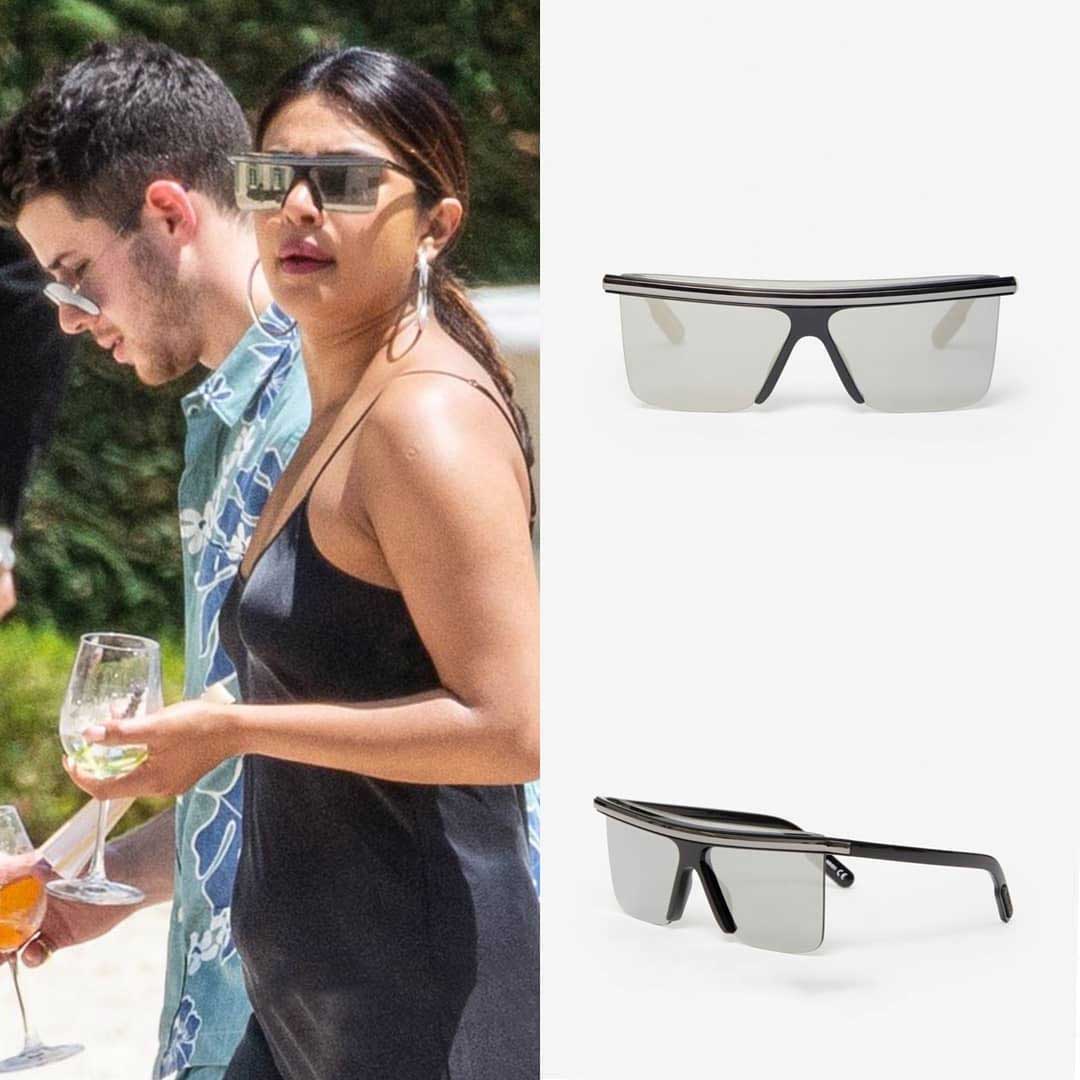 Quin is a cat-eye shaped shade that adds glamour to your outfit. This Solid Sand Sunglasses costs around €100 that will come for around Rs 7,852.48. This pair of sunnies give 100% UV protection.
Next is Preston black sunglasses that are priced at €120 which is equal to Rs 9,421.56. Priyanka paired it with a Pink Skirt Suit and she looked classy in it.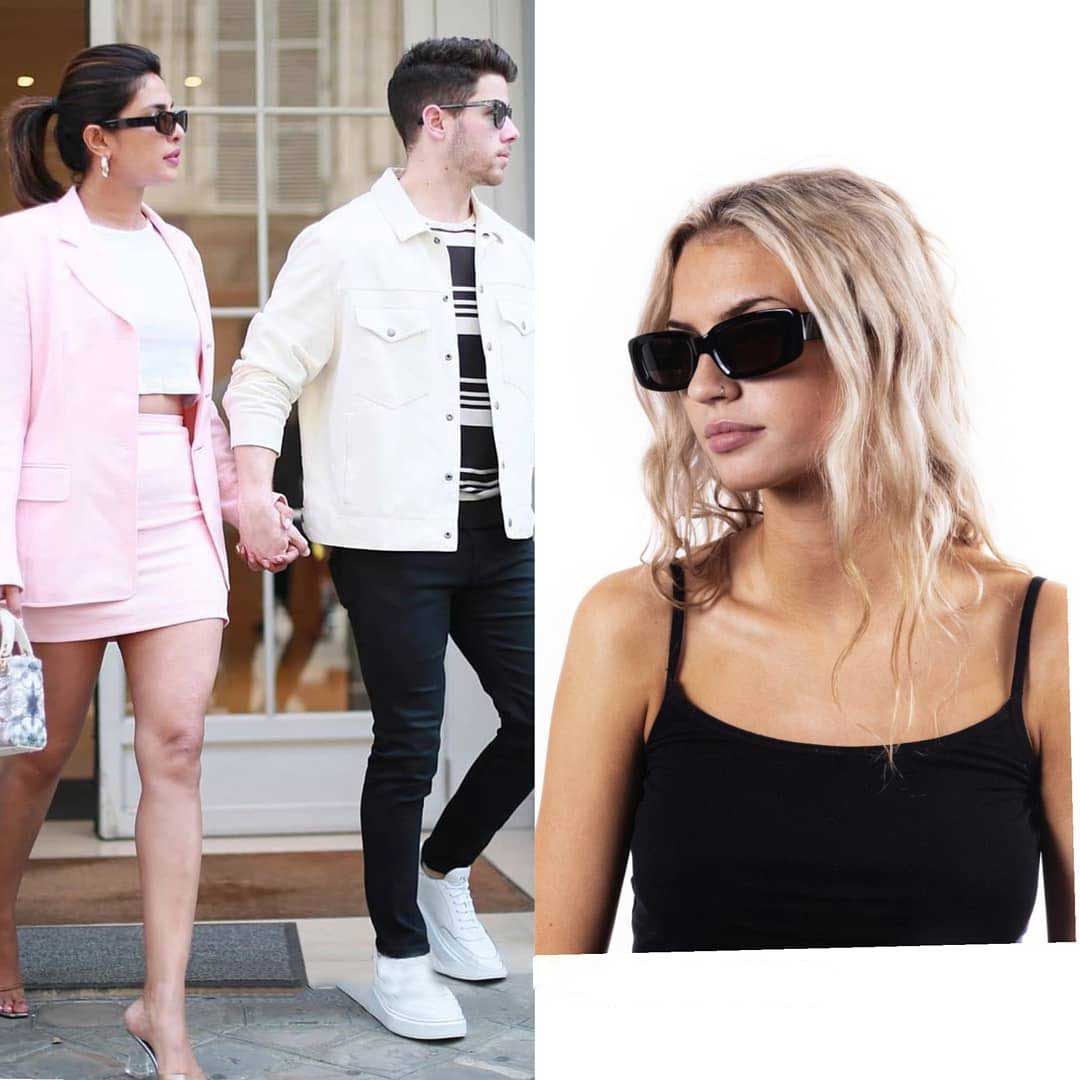 We love this broad Marteeni Black glares by Poppy Lissiman. We loved the way PeeCee teamed them with a twisted skirt and an off-the-shoulder top. They cost Rs 7,932.58.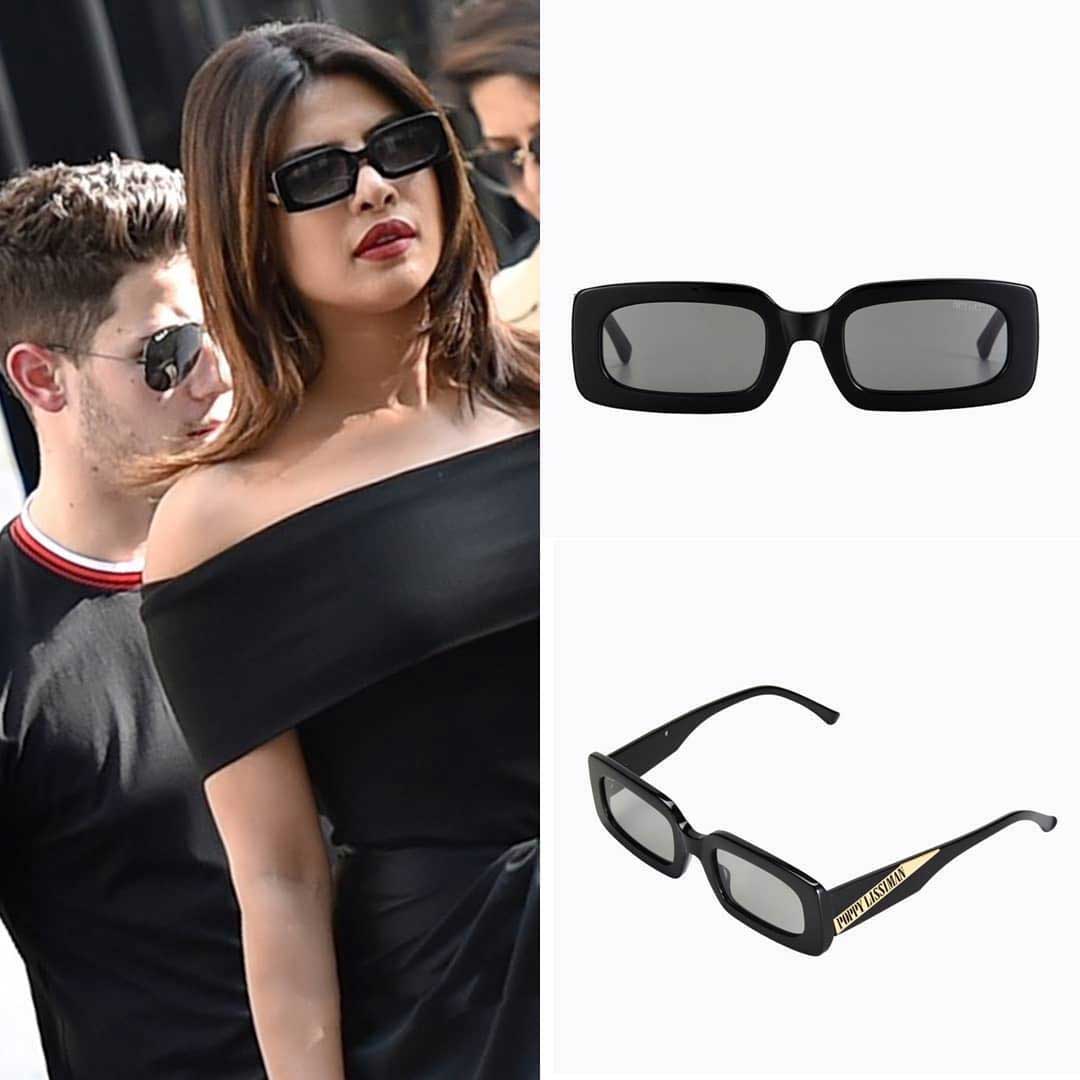 These light tortoise square-frame sunglasses come with 100% UV protection. Priyanka wore this pair of cool shades on her way to a boat cruise with hubby Nick on the River Seine in Paris. She wore them with Dietrich ruffled sayin effect maxi dress. This pair of George Keburia sunglasses come at Rs 17,243.88. Too pricey, isn't it?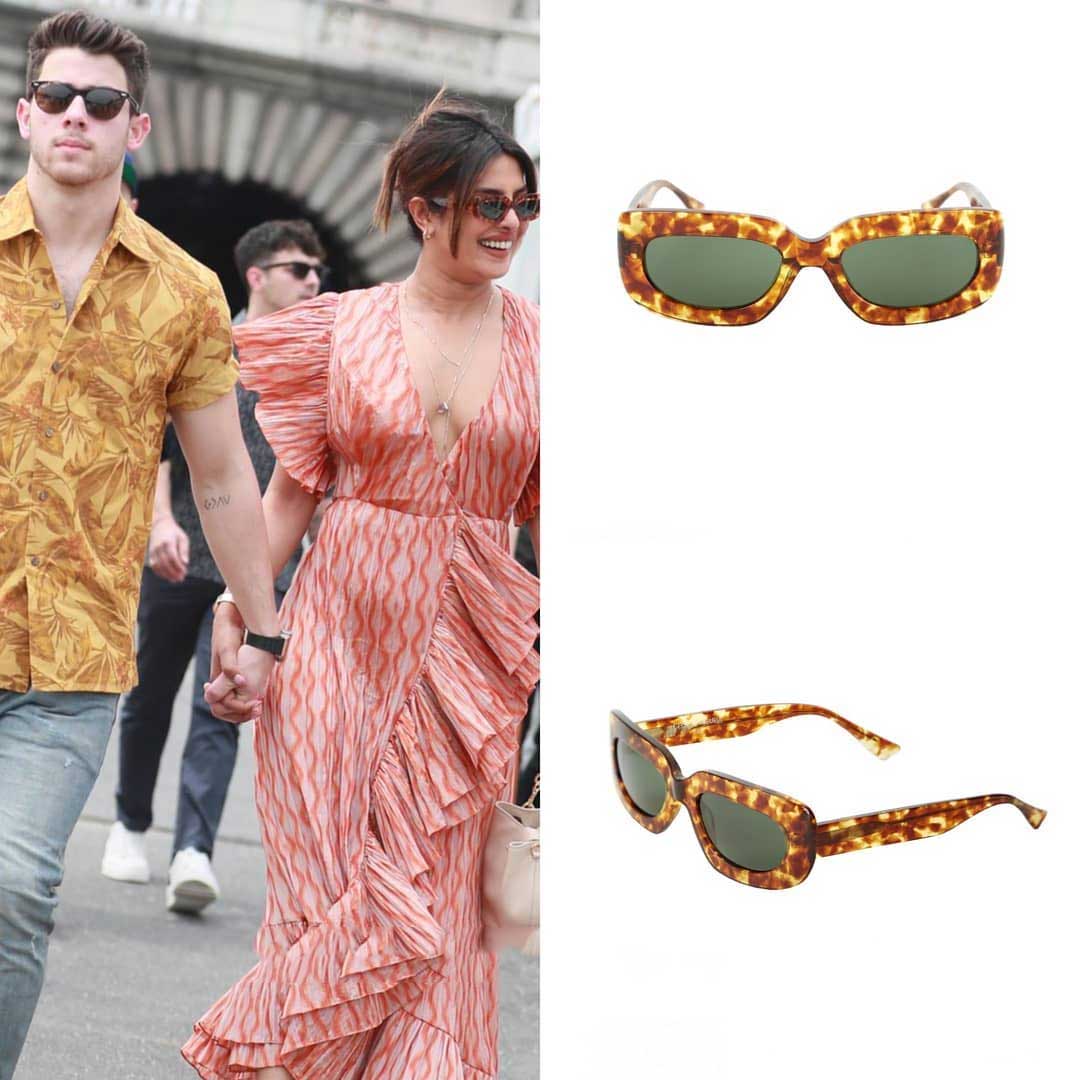 This Seattle sunglasses in Havana with grey shade is from Illesteva that costs approx Rs 12,413.70.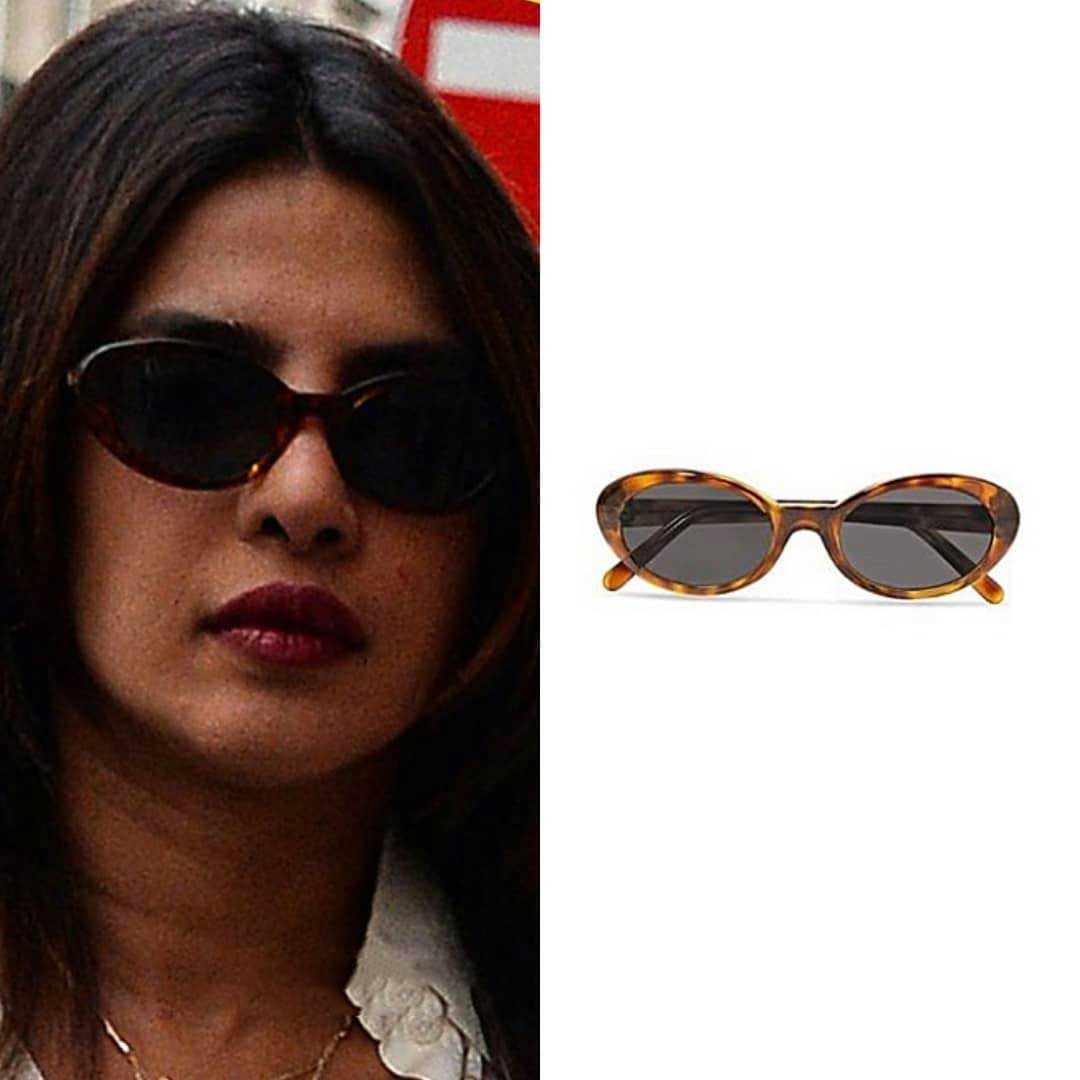 So guys, which pair of sunglasses are you going to purchase this summer?
Also Read: Priyanka Chopra Has Set A Trend With Her Mini Bags