Priyanka Chopra violates COVID-19 lockdown rules to visit salon in UK, police alerted: report
According to the latest reports, Priyanka Chopra has violated COVID-19 lockdown rules by visiting a salon in London.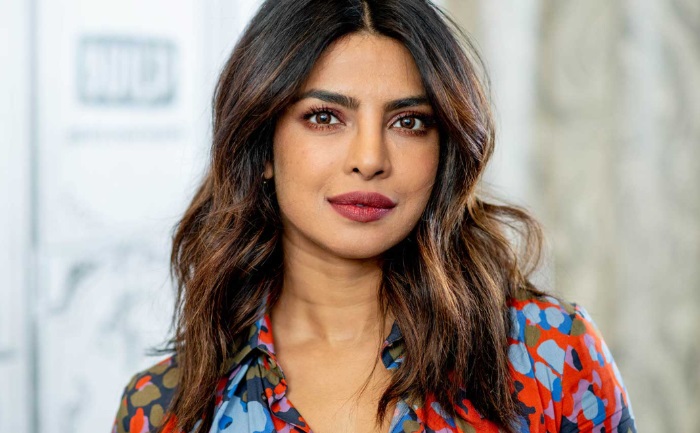 Priyanka Chopra Jonas has landed herself in trouble as on Wednesday, the actress who is currently in the United Kingdom (UK) for the shooting of her upcoming film, 'Text For You', was accused of violating Coronavirus lockdown rules for visiting a salon.
The 'Fashion' actress was accompanied by her mother and pet dog Diana at a plush salon around 4.55 pm that alerted the cops and they arrived at the salon to give a verbal reminder to the owner. Celebrity stylist Josh Wood, who does Priyanka's hair was also present, however, no 'fixed penalty notices' was imposed, reported Metro.co.uk.
View this post on Instagram
Later on, Priyanka's spokesperson clarified the same and told Metro.co.uk, "'Following government guidance, Priyanka's hair was coloured for the purpose of the film she is currently shooting in London. 'The salon was opened privately for the production and everyone involved had been tested and followed both the DCMS working guidelines and the film production regulations. As I am sure you are aware, Film and TV production is permitted to continue in the UK, and locations can continue to accommodate shoots and recces that are carried out in-line with government guidelines. The exemption paperwork legally permitting here to be there was provided to the police, and they left satisfied."
Currently, the 38-year-old actress is stranded in London with her husband and singer Nick Jonas owing to the lockdown.
Recently, on Monday, the British Prime Minister Boris Johnson announced a nationwide lockdown to try and slow the surge in COVID-19 cases.
ALSO READ: 'The White Tiger': Priyanka Chopra's Father-In-Law, Paul Kevin Jonas Reacts To The Trailer Video