Protests in Tamil Nadu take an aggressive turn, 20 dead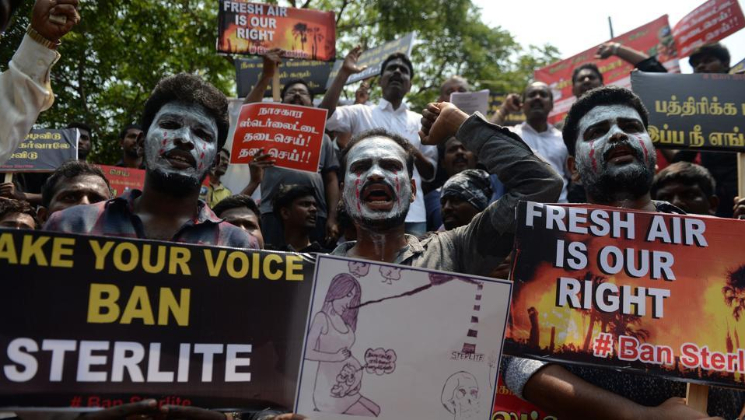 Sterlite Copper represents the copper unit of Vedanta Limited which operates a 400,000 tonnes per annum-plant in Tuticorin.
Protests in Tamil Nadu turned violent after a months-long disapproval for demanding to shut down the Vedanta's Sterlite Copper Unit when the protestors started pelting stones and topping police vehicles when stopped from going towards the plant.
As per the orders of Madras High Court, Section 144 of CrPc has been invoked in and around the unit to provide security.
The protestors did not stop and tried to push back the security personnel in riot gear.
The police then had to use the tearball gas when they started throwing stones at them and overturned a vehicle.
Simultaneously, a peaceful protest was also being held near the old bus stand in the town for the closure of the Sterlite Copper Unit.
The police also said that several shops were closed in support of the protest too.
The protests have claimed that the plant was polluting the groundwater in their area.
Image Source – HT