PUBG enters Season 5: Miramar updates and other changes to look forward to
Throwing is another ability coming to PUBG with the new update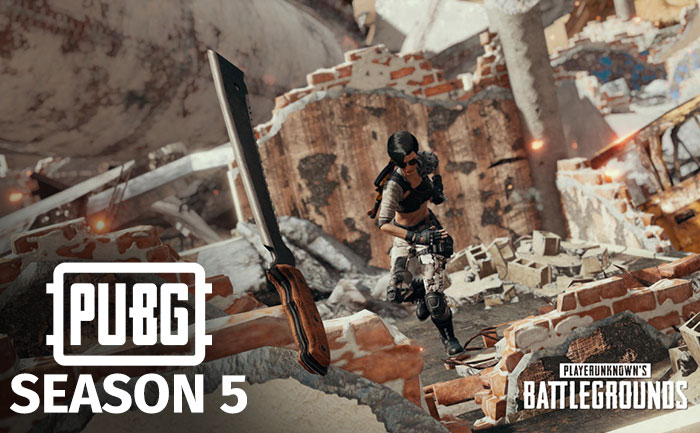 PUBG is gearing up to enter Season 5 with its 5.1 update which is now on the test server. PUBG Corp. announced on Wednesday morning that one of the key goals of the update will be to revamp Miramar.
The PUBG community has rarely favored the desert terrain map. With it wide open spaces, combat can take forever and things can get dull really quickly in the game.
PUBG Corp to revamp Miramar
With the new update, PUBG Corp has increased the spawn rate of long range weapons like Assault Rifles and DMRs. This should liven things up in the game as it will allow long range fights that are suited to this terrain.
The map will also get additions like a racetrack. Ramps, loops, jumps and signboards can also be found across the map. A Gold Mirado has been added to Miramar and it can only be found parked at the garage in Hacienda del Patron. It only spawns once during each match. Small objects and trash in and around the buildings has been removed to make movement easier when looting.
Another new feature making its way to Miramar are the vending machines. These are only available in Camp Jackal and Miramar, where they spawn randomly in set areas. They dispense healing items like Painkillers and Energy Drinks.
Badlands
With a new season comes a new Survivor Pass, Badlands. The PUBG official website states 'This one features a new assortment of rewards to unlock as you play PUBG and complete missions. Even if you don't pick the Survivor Pass up, however, all players can contribute toward an overarching Community mission that'll unlock special skins and reveal more story details about Miramar.'
Season 5 also brings with it the ability to throw items, offensively and defensively. A player can assist a teammate by throwing healing items and ammo at them or chuck weapons at opponents. All melee weapons are now throw able including frying pans. Melee weapons stack in the inventory now, so multiple weapons can be carried at a time.
You can read the full patch notes for the 5.1 update on PUBG's website. PUBG 5.1 is slated to arrive on PC October 23rd and consoles October 29th.
ALSO READ: PUBG Mobile: 16-Year-Old Teen Dies After Playing The Game For 6 Hours