Kannada Superstar Puneeth Rajkumar's Eyes Give Sight To Four
Kannada Superstar Puneeth Rajkumar's Eyes Successfully Transplanted, Gives New Lease of Life for 4 Young Patients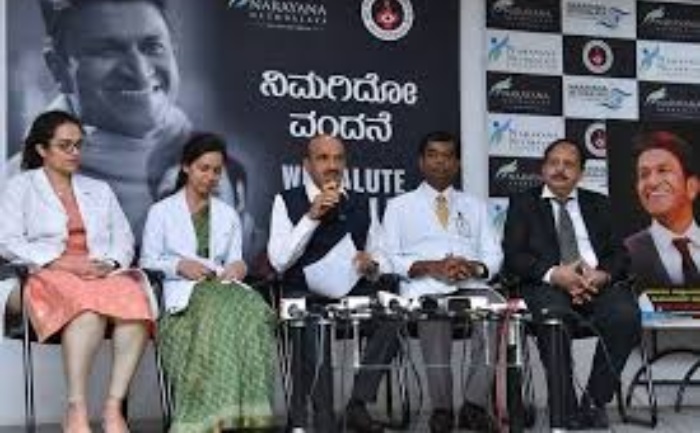 Kannada superstar Puneeth Rajkumar's sudden demise left his fans heartbroken. The popular actor was just 46 years old. He passed away due to a cardiac arrest. Puneeth's family donated his eyes and four youngsters got a new lease of life all thanks to the donation.
As reported by sources to Indian Express, The transplant surgery was carried out at the Narayana Nethralaya. Each eye of the late actor was used to treat two patients. The superior and deeper layers of the cornea were separated. The superior layer was transplanted to two patients who had a superficial corneal disease. The deeper layer was transplanted to patients with endothelial or deep corneal layer disease.
The surgeries were performed by Dr Yathish Shivanna, Dr Sharon D'Souza and Dr Harsha Nagaraj. They worked under the leadership of Dr Rohit Shetty. Dr Bhujang Shetty, the chairman and managing director of Narayana Nethralaya, said the transplant was carried out with the help of advanced techniques.
Speaking to media persons, Shetty said, "Even in their grief, Puneeth's family extended their support to donate his eyes. We collected the eyes on Friday, the day he died, and they were transplanted the very next day. Generally, we transplant donated eyes to two persons but in Puneeth's case, we were able to give sight to four youths."
Not only Puneeth but also the eyes of Puneeth's father, Dr Rajkumar, were donated in 2006 after his death. In 2017, the eyes of Puneeth's mother (Parvathamma Rajkumar) were also donated following her death.
Also Read: RIP Puneeth Rajkumar: Actor laid to rest with state honors, see PICS