Anil Deshmukh Arrested By ED In Money Laundering Case
Maharashtra's Former Home Minister Anil Deshmukh, Arrested In Money Laundering Case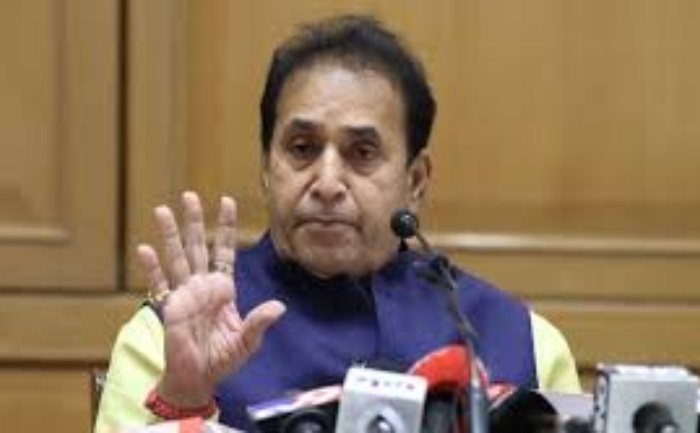 Former Maharashtra's home minister Anil Deshmukh was arrested by the Enforcement Directorate. This is after he was questioned for over 12 hours by the ED in connection with a money laundering and corruption case against him. He will be produced before the court today where the ED will seek his custodial remand.
The ED is carrying out an investigation under the Prevention of Money Laundering Act (PMLA) in connection with the alleged Rs 100 crore extortion racket.
Deshmukh had earlier skipped at least five summons by the agency. He had also moved the Bombay High Court seeking to quash these summons. But his petition was rejected by the court. Anil Deshmukh reached the ED office on Monday around 12 pm. He was questioned till over 12 am. At around 1.30 am, the 71-year-old was arrested under the provisions of the Prevention of Money Laundering Act (PMLA).
Anil Deshmukh was accused of corruption and extortion by Mumbai's ex-top cop Param Bir Singh. In a letter to Chief Minister Uddhav Thackeray, Param Bir Singh had accused Mr Deshmukh of interference. He had also revealed that the minister was using the police to extort up to ₹ 100 crores every month. A charge which the then state home minister had consistently denied.
After Parambir Singh's allegations, the Bombay High Court directed the Central Bureau of Investigation to investigate the case. Anil Deshmukh resigned from the post of Maharashtra Home Minister. The former top cop is also absconding and a lookout notice has already been issued against him. He also faces allegations of extortion and much more.
Also Read: Shunted Police Commissioner Param Bir Singh Writes Tell All Letter to Maharashtra CM