Punjab: 30 children missing from Paskin Shelter home; evidence of conversion to Christianity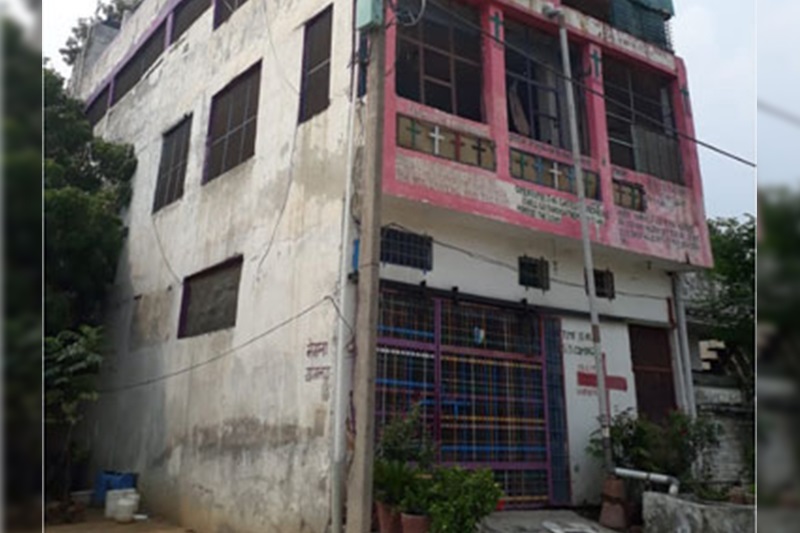 Chaibasa police in West Singhbhum district has registered a complaint in connection with a case where 30 children from Jharkhand went missing.
The police on Tuesday said that an FIR has been lodged with the Chaibasa police in West Singhbhum district in connection with a case where 30 children from Jharkhand went missing from a shelter home in Punjab's Ludhiana district.
The complaint filed before the anti-human trafficking unit (AHTU) of the Chaibasa police also accused the Ludhiana-based Paskin Mary Cross Child Shelter Home of converting the children to Christianity, police added.
The FIR has accused Paskin Shelter home head Satyendra Prasad Masu and Junal Longa a resident of Seengda village in West Singhbhum, Both of them are accused of converting the faith of 30 children from different districts of Jharkhand and keeping them in the Ludhiana shelter home.
"Investigation has revealed that the home was not registered. We have also collected evidence of conversion and the inhuman condition under which the kids were kept," said Prakash Soy, Chaibasa sadar sub-divisional police officer (SDPO).
Police said the FIR was lodged on the basis of a complaint by Chaibasa child welfare committee (CWC) member Jyotsna Tirkey on Sunday and a copy of the same has already been sent to authorities in Ludhiana, implying that arrest of Musa was now imminent.
Banarasi Ram, the sub-inspector leading the special team of West Singhbhum police in Ludhiana, confirmed that the children were converted to Christianity.
"The kids have been converted and were taught Christian doctrines. We have collected evidence to this effect," said Ram over the phone.
Ludhiana deputy commissioner (DC), Dr Pradeep Kumar Agrawal, ordered a magisterial inquiry into the disappearance of 30 children.
"Out of 38 children in the home, only eight could be rescued so far and shifted to a government registered home here in Ludhiana while the rest 30 are yet to be traced," additional deputy commissioner (ADC, development) Shena Aggarwal is probing the matter," Dr Agrawal said over phone on Tuesday.
The Jharkhand police had told the local administration that there were 38 children at the Paskin shelter home in Phullanwal, following which on August 20 a team of Jharkhand police along with the local cops had raided the place and rescued eight children.
Shelter homeowner Musa had claimed that he had handed over the 30 children to their respective parents, but the police termed his claim as baseless.
Ludhiana CWC, in a joint operation with Jharkhand police, has seized documents from the Paskin Mary Cross Home, confirming illegal conversion, torture and child labour, police said.
"We have been able to find few photos and records of only 30-40 kids from the home though about 300-400 children stayed and passed out from there during past 10 years. As per documents seized, every child came here on the basis of written undertaking of oath on Bible," a member of the Ludhiana CWC said over the phone.
"All the children were sent here by local churches, pastors describing them, in most cases, as orphans, very poor and hence were kept here for good education, upbringing and prosperous life. A letter attached to the file of a child says 'I am going to study at Bible College in Chandigarh'," the CWC member said.
All letters of undertaking attached to the files of each kid state that they have come here on oath of Bible and all the kids were given new Christian names, police said. "We are also probing the funding sources as Musa has hardly any known source of income, whereas keeping 50 children meant a monthly expense of Rs 1.5 to Rs 2 lakh," the CWC member said.
Also Read: Muzaffarpur Shelter Homes row: Brajesh Thakur claims threat to life