Punjab: Amarinder Singh announces development projects worth Rs 965 crore in state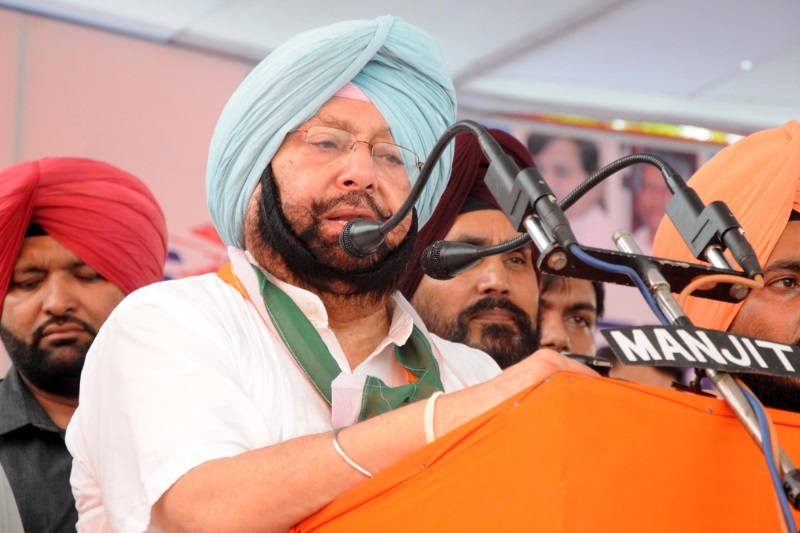 As part of the year-long celebrations of 550th Parkash Purb of Sri Guru Nanak Dev Ji, Punjab Chief Minister Captain Amarinder Singh announced infrastructural works worth Rs 965 crore to ensure holistic development of the historic town of Dera Baba Nanak and adjoining areas of Gurdaspur.
Divulging the details of the projects to be undertaken by the state government on the momentous occasion of Foundation Laying of Dera Baba Nanak-Kartarpur Sahib, Captain Amarinder Singh said that a Government Medical College and Super Specialty Hospital would be set up at village Kotli Nangal of Gurdaspur district at a cost of Rs 400 crore.
"Sums of Rs 1 crore and Rs 9 crore would be spent on the up-gradation of civic infrastructure in Municipal Council of Dera Baba Nanak and Batala respectively. A degree college would come up at Kalanaur in district Gurdaspur at a cost of Rs 10 crore," he added.
The Chief Minister also announced repair of link roads at a cost of Rs 56.6 crore, besides upgradation of bridges, culverts at a cost of Rs 9 crore and up-gradation of mandis involving an expenditure of Rs 10.7 crore in Dera Baba Nanak.
"Rs 203.9 crore would be spent on the repair of link roads, Rs. 20 crore on upgradation of bridges and culverts and Rs 31.4 crore on upgradation of Mandis in the entire district of Gurdaspur except Dera Baba Nanak," he noted.
The CM further said, "An amount of Rs 61 crore has been earmarked for surface water project for providing potable water in 40 quality affected villages of blocks of Dera Baba Nanak and Fatehgarh Churian by tapping Upper Bari Doab Canal (UBDC)."
"Similarly, Rs 98 crore would be spent on surface water project for 58 quality affected village by tapping UBDC, Rs 17 crore on water supply and sewerage project for village Ghuman in Sri Hargobindpur block, Rs 9.2 crore for piped water supply to 34 villages presently with hand pump based water supply and Rs 16 crore on augmentation of water supply in 103 villages by December 2019 in the Gurdaspur district," he noted.
On the occasion, the Chief Minister also announced that the Department of Rural Development and Panchayats had been entrusted to ensure overall development in the villages of Chahal Kalan (Achal Sahib), Pakhoke Dera Baba Nanak and Vadala Granthian, associated with the life of Sri Guru Nanak Dev Ji, at a cost of Rs 3 crore each.
Also Read: Amritsar blast: CM Amarinder Singh announce Rs 50 lakh reward for information on suspects