Punjab: Captain Amarinder Singh Resigns as Chief Minister
I felt humiliated': Captain Amarinder Singh resigns as Punjab chief minister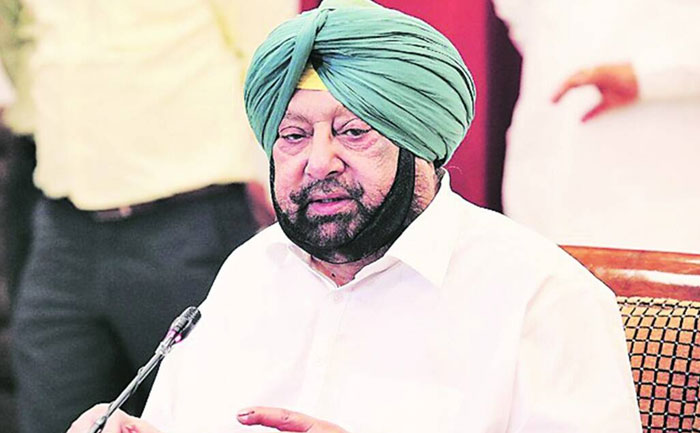 Captain Amarinder Singh resigned as chief minister of Punjab on Saturday. The move came amid the ongoing political tussle with Navjot Singh Sidhu. The resignation comes less than five months before the Assembly elections in Punjab. Captain took this decision of resigning less than an hour before a legislature party (CLP) meeting called by the Congress party.
Captain Amarinder Singh, resigned from the post of Punjab Chief Minister after months-long infighting with the party's Punjab unit president Navjot Singh Sidhu. The tussle between the two was over the leadership charge.
The resignation was announced by the senior Congress leader's son Raninder Singh on Twitter. He tweeted a photo of the Captain handing over his resignation to Purohit.
My father submitting his resignation to HE the Governor Sahib of Punjab. pic.twitter.com/RyINJSUeh5

— Raninder Singh (@RaninderSingh) September 18, 2021
Soon after his resignation Amarinder Singh addressed a press conference at the gate of the Raj Bhavan. The 79-year-old said he felt humiliated.
"I called up Congress president (Sonia Gandhi) this morning and told her that I am going to resign. The thing is, this is happening for the third time that MLAs are being called for a meeting," he said.
Singh said that at present there is no plans for now to quit the Congress party, "but future politics is always an option".
The party is apparently planning to nominate the next chief minister. They aim to have the swearing-in before the inauspicious days of shradh begin. Sources said former PCC president Sunil Jakhar is among the names being considered for the chief minister's post.
Also Read: Punjab CM Amarinder Singh Urges Amit Shah to check Pakistan drones dropping arms