Punjab CM Amarinder Singh declines Pakistan's invite for Kartarpur Corridor event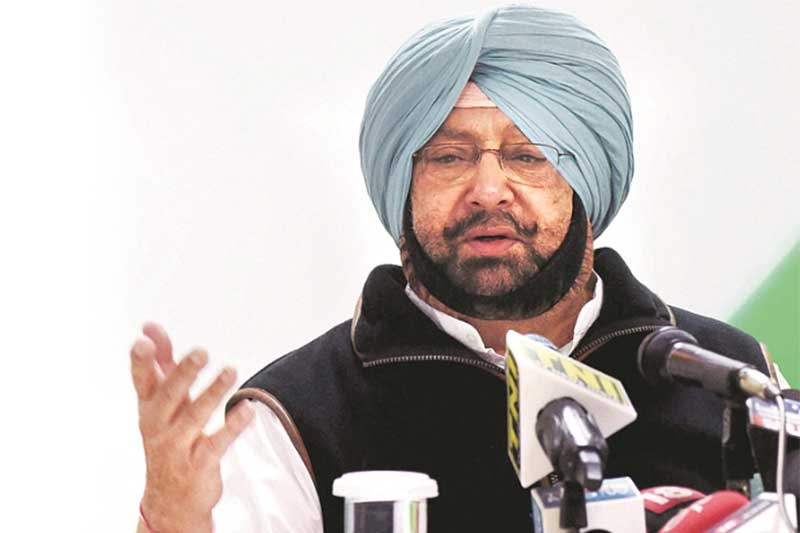 While declining Pakistan's invitation to attend the ground-breaking event for the Kartarpur corridor on the other side of the border, Punjab Chief Minister Captain Amarinder Singh has cited the reason, to be continued terrorist attacks in his state and killings of Indian soldiers by Pakistani armed forces.
In the meanwhile, Congress leader Navjot Singh Sidhu will be visiting Pakistan to attend the Kartarpur border corridor event on Wednesday.
In reponse to the Pakistani Foreign Minister Makhdoom Shah Mahmood Qureshi, Sidhu said, "I look forward to meeting you on this historic occasion. My application for permission to attend is now lodged with MEA."
CM Captain Amarinder welcomed the historic occasion, which he described as the cherished desire of the Sikhs around the world, but said he must 'most reluctantly regret his inability to be present'. He cited this in a letter to Mr Qureshi.
Amarinder Singh also said his reasons for declining the invitation were twofold — not a day passes without Pakistani forces attacking Indian positions in Jammu and Kashmir, and the Pakistani spy agency Inter-Service Intelligence or ISI is trying to create trouble in Punjab.
He said, "The last attack was in Amritsar last Sunday, on a peaceful religious congregation in one of our villages, in which three men were killed and 19, including women and children, were wounded."
Punjab CM Capt Amarinder Singh has declined Pakistan Foreign Minister's invitation to attend the foundation stone laying for #KartarpurCorridor, citing continued terrorist attacks in his state and killings of Indian soldiers by Pakistan armed forces. pic.twitter.com/G4PmgfqGrs

— ANI (@ANI) November 25, 2018
Captain Amarinder Singh further added, "I hope the Prime Minister (Imran Khan) will understand that under these circumstances it will not be possible for me to be present in Pakistan on this historic occasion, despite the fact that paying my respects at Gurdwara Sri Kartarpur Sahib has always been my cherished dream which will hopefully be fulfilled once these hostilities and killings are stopped."
It is to be noted that the proposed corridor will link Gurdwara Sahib Kartarpur in Pakistan with Dera Baba Nanak in Punjab, India.
He also said, "As you will see from the stone laid at Gurdwara Sri Kartarpur Sahib, it was my grandfather Maharaja Bhupindra Singh who carried out flood protection measures from 1920 to 1929 to protect our gurdwara which was being ravaged by floods in the river Ravi each year."
In the meantime, External Affairs Minister Sushma Swaraj once again declined Pakistan's invite to attend the groundbreaking ceremony of the Kartarpur corridor for Sikh pilgrims citing her busy schedule on the same day. On the other hand, Swaraj named two cabinet ministers Harsimrat Kaur Badal and Hardeep Singh Puri saying that they will be attending the ceremony.
Also read: Delhi: Police arrest three terrorists, recover ammunition, explosives