PV Sindhu to appear as chief guest on Ram Charan's wife Upasana's YT channel
The BWF World Championship Winner PV Sindhu will be appeared as Chief Guest on Upsana Kamineni Konidela's YouTube channel.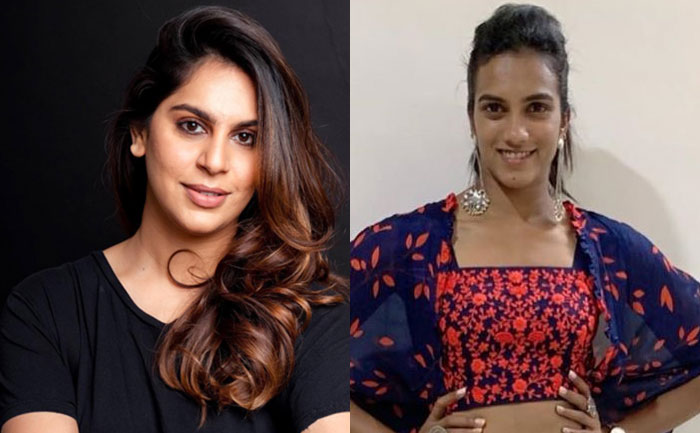 PV Sindhu — an Indian professional badminton player, who recently won the BWF World Championship — will be appeared on Upasana Kamineni Konidela's YouTube channel. According to reports, PV Sindhu will be the next chief guest of Ram Charan's wife's YouTub channel. The daughter in law of megastar Chiranjeevi, Upasana Konidela had earlier interviewed several celebrities such as Amitabh Bachchan, Salman Khan, Samantha Akkineni and others on her YT channel.
The popular YouTuber and Apollo heiress Upasana Konidela invites celebrities or experts to talk about fitness and health stuff on her YouTube channel. According to tollywood.net, the next person who would be seen at her YT channel is World Badminton Champion nation's pride PV Sindhu. PV Sindhu Unknown Facts
The report further stated that PV Sindhu will also be seen on the cover page of Upasana' B positive magazines as well.
Last year when The Forbes released the list of tomorrows Tycoons. Badminton players PV Sindhu and Upasana Konidela from the Mega family and Apollo were in the list of tycoons from the Telugu states. And now we hear that Upasana is going to take the interview of PV Sindhu for her YouTube Channel and PV Sindhu is expected to reveal some crucial aspects of her fitness.
Speaking about Upasana, She is a childhood friend of Ram Charan. Ram Charan and Upasana tied the knot in the year 2012 and now they are happily married.
On the work side, Ram Charan is currently busy in the promotional activities of his upcoming film Sye Raa.
Also Read: BWF World Championships: Shah Rukh, Anushka Sharma & Taapsee Pannu Congratulate PV Sindhu For Scripting History