PV Sindhu's workout video leaves Anand Mahindra exhausted
Anand Mahindra shares video of PV Sindhu's fitness drill that proves why she is the world champion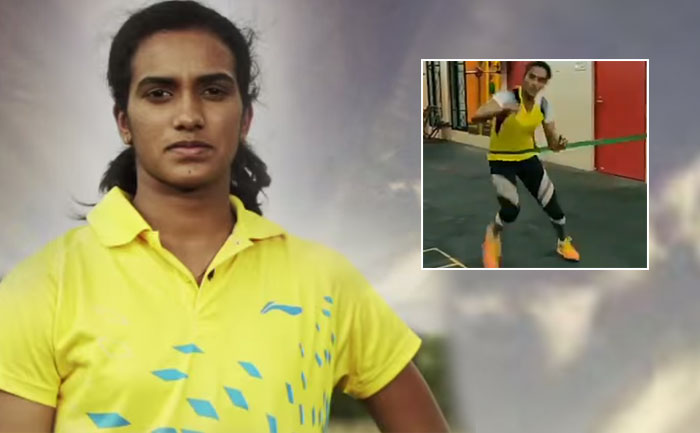 PV Sindhu made India proud as she won the Badminton World Championships, beating Japan's Nozomi Okuhara. Now Industrialist Anand Mahindra who is quite active on social media has shared her work-out video. It gives us a glimpse of the hard regimen she follows and leaves no doubt why she is the world champion.
Anand Mahindra tweeted that he is "exhausted" after watching a video of her training.
Check out the tweet here:
Brutal. I'm exhausted just watching this. But now there's no mystery about why she's the World Champ. A whole generation of budding Indian sportspersons will follow her lead & not shrink from the commitment required to get to the top… pic.twitter.com/EYPp677AjU

— anand mahindra (@anandmahindra) August 27, 2019
In the video, we can see PV Sindhu training at the Suchitra Badminton Academy in Hyderabad under the guidance of her trainer and it will leave you in awe of her.
In an interaction with ANI, Sindhu had said that she was mentally prepared for an epic battle against her Japanese opponent like that in 2017 where she lost narrowly. And one big step towards getting ready for such a gruelling match is building up physical fitness to maintain a high level of intensity throughout the match.
After returning home, the 24-year-old said, "Had been preparing for it for so long. Finally, the wait ended. It wouldn't have been possible without the support of my parents, my coaches and my trainer (Srikanth Verma). And most importantly, I would like to thank my sponsors and all my fans who have supported me all along. Finally world champion 2019."
PV Sindhu defeated Japan's Nozomi Okuhara 21-7, 21-7 to win a gold medal in the World Championships 2019. She got a warm welcome home. Prime Minister Narendra Modi met her and called her India's Pride.
Also Read: BWF World Championships: Shah Rukh, Anushka Sharma & Taapsee Pannu congratulate PV Sindhu for scripting history