Rafael Nadal forbids Diego Schwartzman from Academy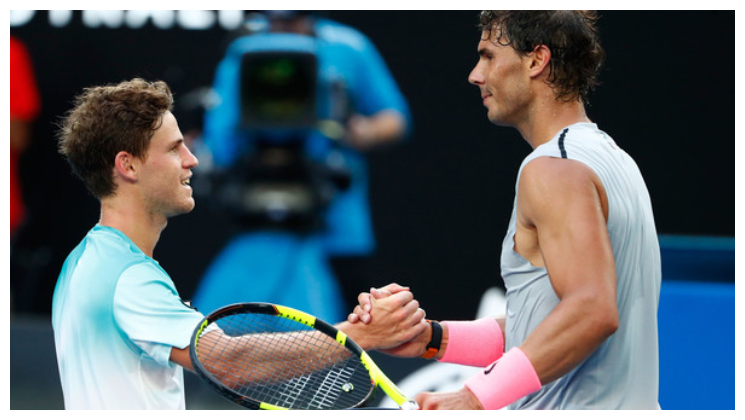 Rafael Nadal will compete against Diego Schwartzman for a place in Semi Finals of French Open 2018. The king of clay court is a bit concerned as opponent Diego Schwartzman is in his prime form. He is afraid of a shocking exit from the tournament.
Humorously Rafael Nadal indicates of forbidding Diego Schwartzman from practicing with him anymore as it has transformed the Argentine into a better player. The two Quarter finalists practice together at the Rafael Nadal Academy and must have easily got accustomed to each others flaws and strengths.
Rafael Nadal has won all five recent ATP matches against Diego Schwartzman. He would love to continue the unbeaten run but the Argentine said that he has learned all the significant recipes from the Spaniard. Schwartzman acknowledges the fact that Nadal and his team has helped him a lot.
Court Phillipe-Chatrier will be a thrilling place when the two good friends go head to head against each other. With Schwartzman claiming to have stolen all his secrets to success it will be an intriguing encounter. If Schwartzman manages to get the better of Rafael Nadal, the latter might genuinely give a thought on forbiding him.
Image Source – Zimbio