Rafale deal: Rahul Gandhi meets HAL workers, lambastes Modi govt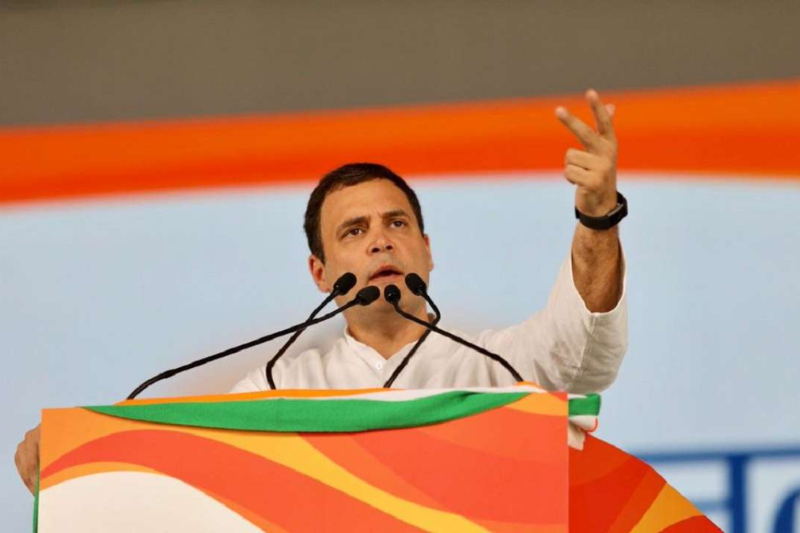 Amid allegations and counter-allegations between the BJP-led government and opposition over the Rafale fighter jet deal and its offset clause, Congress President Rahul Gandhi on Saturday met employees of state-run Hindustan Aeronautics Limited (HAL).
Rahul Gandhi launched a scathing attack on Narendra Modi-led government and claimed that Dassault, the firm that makes the Rafale jet, has been pressured by the government to select Anil Ambani-led Reliance Defence as its offset partner, instead of the state-run Hindustan Aeronautics Limited.
Rahul Gandhi, while interacting with the employees of the public sector unit outside its headquarters in Bengaluru, asserted that he is standing in support of HAL. Rahul Gandhi further said that there was a need to defend the dignity of India's defenders as he accused the Narendra Modi government of snatching the Rafale offset contract from HAL.
I have come here to listen to you how this strategic asset can be made more effective and the type of difficulties you are facing : Congress President @RahulGandhi #RahulGandhiWithHAL

— Congress (@INCIndia) October 13, 2018
The Congress President, on the occasion, also said, "For me, HAL is not just a company. It is an institution. When we got our independence, India built strategic assets to enter aerospace sectors. The work you have done is tremendous and the country owes a huge debt to you." "When Obama says there are only 2 countries that challenge USA are India and China, HAL is an important part of it," he added.
HAL, for me, is not just a company. It is an institution. When we got our independence, India built strategic assets to enter aerospace sectors. The work you have done is tremendous & the country owes a huge debt to you: Congress President @RahulGandhi #RahulGandhiWithHAL

— Congress (@INCIndia) October 13, 2018
When Mr. Obama says there are only 2 countries that challenge USA are India and China, you(HAL) are an important part of it: Congress President @RahulGandhi #RahulGandhiWithHAL

— Congress (@INCIndia) October 13, 2018
Ahead of his visit, Rahul Gandhi tweeted saying, "HAL is India's strategic asset. The future of India's aerospace industry has been destroyed by snatching #Rafale from HAL & gifting it to Anil Ambani. Come defend the dignity of India's defenders. I am in Bengaluru to stand with HAL's employees. Join me outside HAL HQ, at 3 PM."
HAL is India's strategic asset. The future of India's aerospace industry has been destroyed by snatching #Rafale from HAL & gifting it to Anil Ambani.

Come defend the dignity of India's defenders. I am in Bengaluru to stand with HAL's employees. Join me outside HAL HQ, at 3 PM. pic.twitter.com/FzfVGZ17Z6

— Rahul Gandhi (@RahulGandhi) October 13, 2018