Rafale Deal: SC asks Modi govt to provide details of decision making process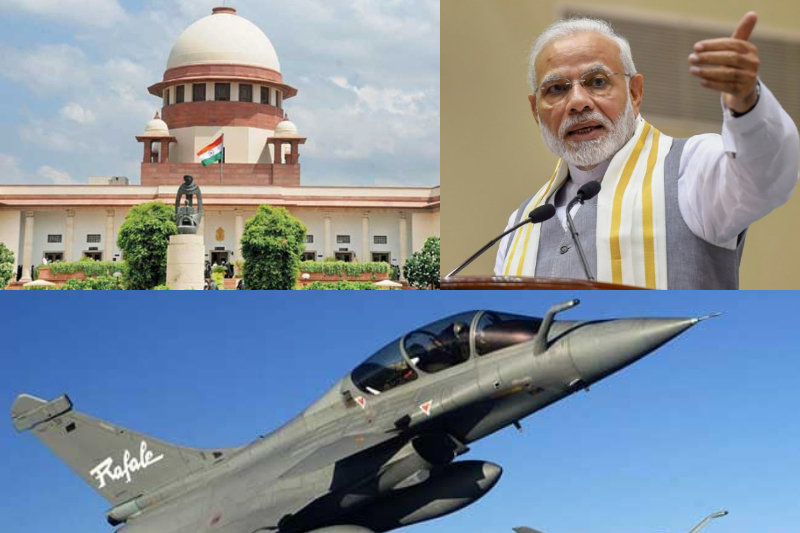 The Supreme Court on Wednesday asked PM Modi-led central government to provide details of a decision-making process in the Rafale fighter jet deal in a sealed cover by October 29 this year.
During the hearing, the bench comprising Chief Justice Ranjan Gogoi and Justices SK Kaul and KM Joseph made it very clear that it does not want information on pricing and technical details of the deal with France. The bench further said that it will not test whether Rafale jets are suitable or not but only to assess the correctness of the decision-making process.
The Supreme Court has fixed the next date of hearing on October 31.
Notably, the court was hearing various petitions seeking directions, including asking the Centre to reveal details of the Rafale deal and the comparative prices during the UPA and NDA rule in a sealed cover to the apex court.
However, centre opposed the demands put in petitions and sought their dismissal on the ground that they have been filed to gain political mileage. "Rafale deal pertains to national security and such issues cannot be reviewed judicially," Attorney General KK Venugopal debated. On this, the apex court clarified that it was not taking into account allegations made in petitions.
Also Read: BJP MLA Ashish Deshmukh quits party, cites corruption in Rafale deal