Rafale Verdict: 'Will prove PM helped Anil Ambani', says Rahul Gandhi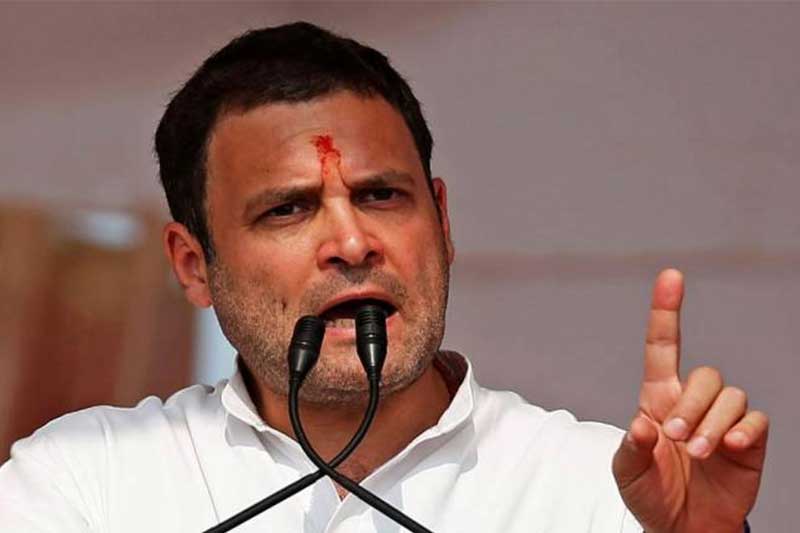 On Friday morning, even though the Supreme Court said there was no proof of wrongdoing in the Rafale fighter jet deal, Congress President Rahul Gandhi claimed there was corruption in the deal and added, "Will prove Prime Minister Narendra Modi helped his friend, Anil Ambani."
The Congress chief also raised questions about the Supreme Court judgement referring to a CAG or Comptroller and Auditor General report on the pricing of the 36 Rafale jets to be purchased from France's Dassault. He said, "Our basic question is how price of each aircraft has gone up to Rs 1,600 crore from Rs 526 crore."
He added that though the court had mentioned the report and said it was in the public domain, no one had seen it, not even senior Congress leader Mallikarjun Kharge, who heads the Public Accounts Committee.
The Congress chief said, "The basic foundation of the Supreme Court judgement is the CAG report. PAC chairman has not seen the CAG report. Yet the court has seen it. I am seriously not able to understand. You are laughing (to the media) but I don't understand."
Meanwhile, Chairman of Reliance group- Anil Ambani has welcomed the Supreme Court's judgement on the Rafale jet deal. Today morning the Supreme Court said that there is no reason for the court to sit in judgement on the correctness of the Rs 59,000-crore deal for 36 fighter jets. It was alleged that the Modi-led BJP government had helped Anil Ambani's Reliance Defence bag the offset contract were also dismissed by the court, which said: "There is no evidence of commercial favouritism." The judges asserted that 'perception by individuals cannot be the subject of roving inquiry' by the court.
Even, BJP president Amit shah launched a scathing attack on Congress party chief Rahul Gandhi, demanding an apology for baseless acquisition on the Modi-led government and have also questioned their source of information on the matter.
Also read: PM Modi spent nearly 65.9 billion rupee on foreign trips and advertisements