RAGE 2 Cheats: Bethesda Unleashes More Codes Including Diamond Geezer
Bethesda Reveal Two More Commentator Ozzy Man Review and Danny Dyer Cheats For RAGE 2.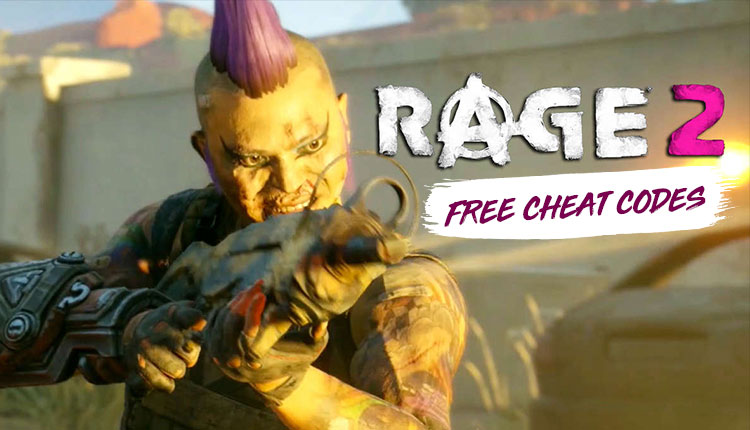 Prior to Rage 2 official release, Avalanche and Bethesda Softworks seem to be enjoying the pre-order incentives and informing people on YouTube that they can also use it for free. Notably, The Deluxe Edition of Rage 2 will have three enabled cheats at the outset. Anyone who pre-order the game will get 'He's On Fire' cheat featuring Kitzrow and others should be obtained from 'Wasteland Wizard', an NPC wandering the game, who sells cheats and other things in exchange of game currency.
On April 1, Bethesda introduced us the first cheat 'He's On Fire' and a couple of other cheats later, and revealed that he has many other cheats to mess around in the upcoming game. The first cheat of Rage 2 is 'You Call That A wingstick' which has the voice over of a popular YouTuber Ozzy Man Reviews. His voice can be heard in the video issuing a fair warning to all parents probably not one to watch around any young children thanks to all the swearing.
Rage 2 Cheat – You Call That a Wingsuit?
Talking about other code, which is 'Diamond Geezer' works exactly the way the first cheat work. In the video, you can hear the voice of legend commentator Danny Dyer. As of now, Rage 2's tone hasn't really done it for me—it's trying way too hard—but T can sort of getting behind this. Get a taste of it below.
Rage 2 Cheat -Diamond Geezer
"Cheats have been an integral part of games since someone first typed 'idkfa' into the original Doom," said Peter Hastings, a senior gameplay programmer.
Also Read: Mortal Kombat 11: Ed Boon Explains The Story Behind Scorpion's Catchphrase
Here is a list of Rage 2 Cheats:
He's on Fire: Video game voiceover legend Tim Kitzrow lends his very familiar talents to RAGE 2 with the "He's on Fire" Cheat. BOOMSHAKALAKA.
Git Gud: Sweet, sweet instagib. With "Git Gud" every enemy goes down in one hit. It's not fair to your enemies, but f*** 'em. You. Are. A. God.
Son of Thor: Much like the power Olivia Newton John is supplying in the hit film "Grease," this Cheat is electrifying. When the "Son of Thor" Cheat is activated, the player becomes electric, electrocuting any enemies that get too close.
Klegg Support: The infamous (and douchey) Klegg Clayton is spawned as a friendly AI companion. We honestly don't know if this is a reward or a punishment.
Phoenix Rejector Seat: Now this is just getting ridiculous. As opposed to the Phoenix's Ejector Seat, which does what it says on the tin and ejects the player from the vehicle, the Rejector Seat leaves the player on the ground and ejects the Phoenix into the air. Like we said, ridiculous.
And So Much More: There will be more Cheats dropped into the game on a rotating basis, and additional Cheats will be added to the lineup post-launch
You can check more cheats from here bethesda.net
The much-awaited game Rage 2 will be released on 14 May 2019.