Rahul Dravid speaks up on Shastri's remark; says, 'it was bit blown out of proportion'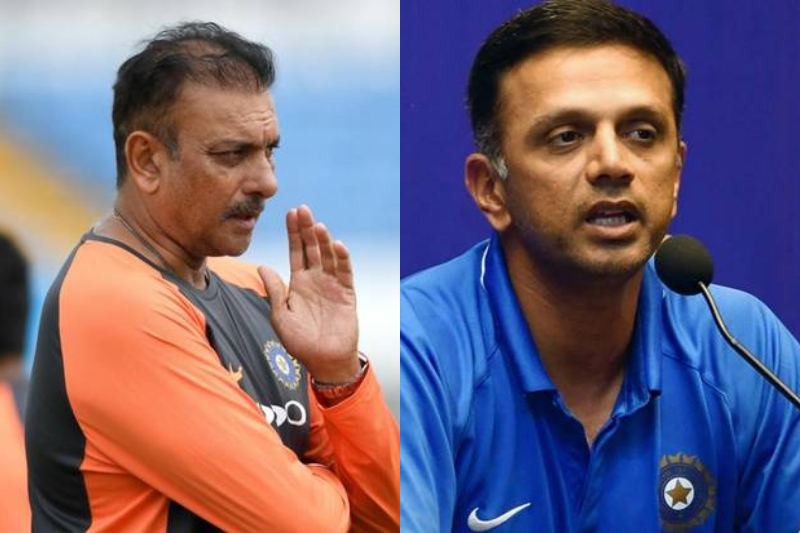 Few days back, Indian head coach Ravi Shastri made a contentious remark on Virat Kohli led Indian cricket team which left people amazed. After India lost the test series against England at Southampton in the fourth match, Shastri supported the team and called the 'best travelling team' that the country has ever produced in the last 15 to 20 years.
Shastri's statement did not go down well with legends like Sourav Ganguly and Sunil Gavaskar and lashed out at Shastri. While, the last captain to lead India to a series win against England called the whole thing a bit blown out of proportion.
Rahul Dravid said, "The condition in England was not easy for batting, both teams struggled. If you take out Indian captain Virat Kohli from the equation, it is was not an easy series for the batsmen. I have played in England quite a few time, but the condition can be tough but it is rare to find five Test matches which had conditions as tough as the one they found."
He also stressed to be more prepared for the next time for this kind of conditions. He also suggested to try and replicate conditions as best as possible we can. In 2007 Rahul guided India to their first series win in England since 1986. Four years later in 2011, Dravid stood out amongst the Indian batsmen on the tour in which he had scored three hundred even though the side was handed a 0-4 hammering by the hosts.
The most recent 1-4 series loss in England was India's third in a row with batsmen letting the team down, innings after innings. Rahul Dravid, at the launch of Manipal Hospitals' first branch in the national capital, said, "I think the whole thing was a little bit blown out of proportion. I am not really interested in commenting on what Mr Shastri feels or he doesn't feel. For me the main thing is what have we learnt from this series?
"What are the lessons that we need to take forward next time we go there? It doesn't matter whether we are the best or not. These are irrelevant things for me," he said.
"If you look the last three years, India has won nine matches overseas and three series against West Indies and Sri Lanka.  I can't see any other Indian team in the last 15-20 years that have had the same run in such a short time, and you have had some great players playing in those series. So the promise is there, and it's just about getting tougher mentally," Shastri had said after Southampton defeat that resulted in India losing their second straight overseas Test series in 2018 under the Virat Kohli captaincy.
Also read: Ravi Shastri should be removed as coach, commentary suits him best: Chetan Chauhan