Rahul Gandhi Calls Exit Polls 2019 Fake, Urges Party Workers To Be Alert
Ahead of Lok Sabha 2019 Results: Rahul Gandhi Called Exit Polls Fake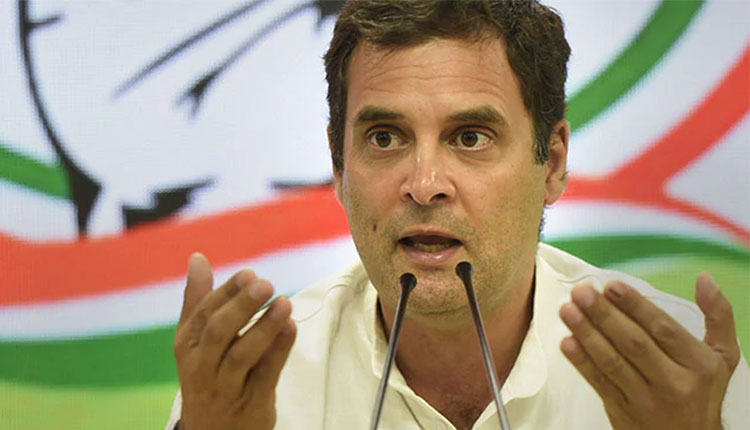 Hours before the counting of votes for Lok Sabha Elections 2019 begin, Congress President Rahul Gandhi took to Twitter and urged his party workers to be alert in the next 24 hours. Rahul Gandhi called the Exit Polls conducted by TV channels fake and asked Congressmen to be fearless.
In his latest Twitter post, Rahul Gandhi wrote in Hindi, "Be alert and vigilant. Don't be afraid. You are fighting for the truth. Don't be disheartened by what the fake exit polls are propagating. Have faith in yourselves and Congress. Your hard work will not be in vain, Jai Hindi."
कांग्रेस पार्टी के प्रिय कार्यकर्ताओं ,

अगले 24 घंटे महत्वपूर्ण हैं। सतर्क और चौकन्ना रहें। डरे नहीं। आप सत्य के लिए लड़ रहे हैं । फर्जी एग्जिट पोल के दुष्प्रचार से निराश न हो। खुद पर और कांग्रेस पार्टी पर विश्वास रखें, आपकी मेहनत बेकार नहीं जाएगी।

जय हिन्द।

राहुल गांधी

— Rahul Gandhi (@RahulGandhi) May 22, 2019
The Exit Polls for 2019 Lok Sabha elections have predicted Bharatiya Janata Party's (BJP) landslide victory. Almost all Indian TV channels predicted that Narendra Modi will win more than 300 seats and National Democratic Alliance (NDA) is likely to win 122 seats and other parties will win 114 seats.
Minutes after Indian TV channels broadcast Exit Polls, Rahul Gandhi's sister Priyanka Gandhi issued an audio message urging party workers do not believe on rumours. She can be heard saying in the audio, "My dear Congress workers, sisters and brothers… Don't let rumours and exit polls discourage you. This is being done just to break your determination. It is very important that you remain alert amid all this. Please continue to keep vigil outside strongrooms and counting centres. We are confident that our combined efforts will bear fruit."
Rahul Gandhi's advice comes as the Congress and other opposition parties allege attempts to "steal the mandate" by manipulating EVMs (Electronic Voting Machines). Notably, at several places such as Meerut, Raebareli and some other places, Congress, BSP and Samajwadi parties are keeping a close eye on strongrooms where the vote machines are being stored ahead of the final verdict on 23 May 2019.