Rahul Gandhi: Want to see Chhattisgarh and MP to become agriculture centres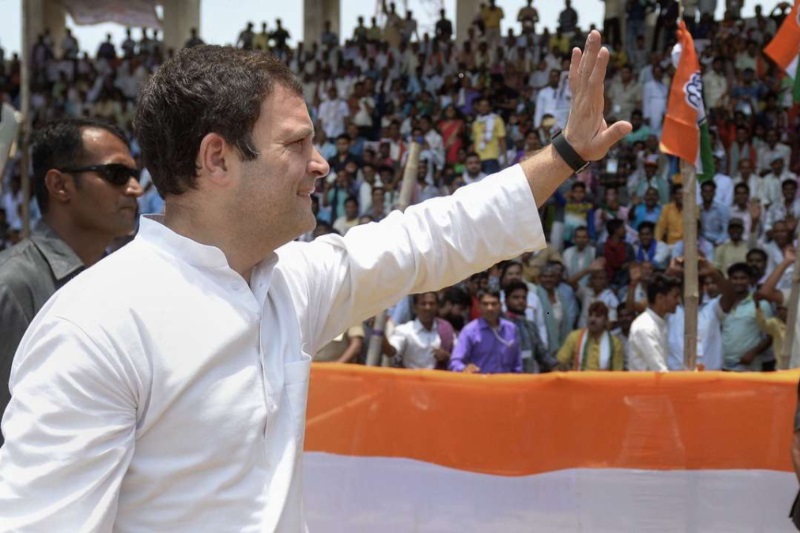 Congress President Rahul Gandhi on Saturday alleged that Prime Minister Narendra Modi waived loans worth Rs 3.5 lakh crore of 15 select industrialists during his tenure.
Addressing a public rally in Chhattisgarh's Kanker, Rahul Gandhi said that he wanted Madhya Pradesh and Chhattisgarh to become agriculture centres in five years and provide food, fruits and vegetables to the country.
"In the last four-five years, Modiji gave ₹3.5 lakh crore to the 15 richest people. While an amount of ₹35,000 crore is needed yearly to run the MGNREGA scheme in the country, he waived loans worth 10 times that amount of 15 select industrialists," he alleged. "Modiji has given the keys to the treasury to 15 select people but the Congress wants the keys to be given to farmers, youth, poor, women and tribals," Rahul Gandhi added.
Taking a dig at PM Modi, Rahul Gandhi said, "Modi ji says he's fighting corruption. But when he comes to Chhattisgarh, he doesn't tell you the CM is corrupt. Your Rs 5,000 cr disappeared in chit fund scam, 310 FIRs were registered but no action was taken because CM was involved."
"Chhattisgarh is rich, but people are poor. Your natural resources are distributed among the rich. Chhattisgarh is the poorest state in India. PM says he fights corruption, but when he comes to Chhattisgarh, he doesn't speak of corruption," he added.
The Congress President further said, "40 lakh youth unemployed, tribal land given to industrialists, teachers' posts vacant, no irrigation facilities in most lands despite 15 years of BJP rule. People of other states given employment here. We will stop it. People of Chhattisgarh will get jobs. Will give land to landless. Will waive off farm loans in 10 days if we come to power. Will fulfil the promises made by BJP also."
"We will open hostels, provide scholarships for poor. We will work for all sections of people, not on the basis of caste or religion. PM does not speak of GST or note ban now," Rahul Gandhi concluded.
It is to be noted that Chhattisgarh goes to polls in two phases, on November 12 and 20. While the northern part of Chhattisgarh, mostly the Maoist-affected districts, will vote in the first phase, the rest of the state will go to polls in the second phase. The Madhya Pradesh Assembly polls will be held on November 28. The results will be announced on December 11.
Also Read: Vyapam whistleblower feels dejected after Rahul Gandhi denied election ticket