Rahul Gandhi defends himself for naming Shivraj Singh Chouhan in Panama scam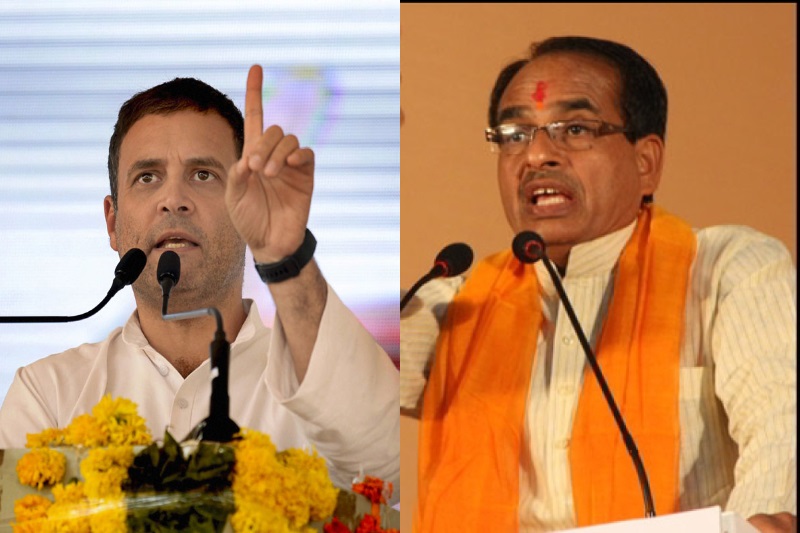 Defending himself for naming Madhya Pradesh CM Shivraj Singh Chouhan in the Panama scam, Congress president Rahul Gandhi on Tuesday said that he got confused about which scam he was involved in, due to multiple cases of corruption levelled against the BJP across the country.
Rahul Gandhi said, "There is such widespread corruption in the BJP that I got confused. Madhya Pradesh CM's son was not involved in Panama papers case but in the e-tendering and Vyapam scam."
However, the statement comes a day after Shivraj Singh Chouhan threatened to sue Rahul over his remark. Shivraj had said that he would file a criminal defamation case against the Congress president for making false allegations against him and his family and maligning their reputation.
He said, "If a junior leader made these allegations, it would have been different, but Congress President levelling such allegations is unfortunate. Will file a defamation case. Will consider if he apologises."
In the meantime, the BJP hit back at Rahul for his clarification saying that he should step down as party president is he is so confused.
While addressing a rally in Jhabua, Rahul had alleged that the CM's son was named in the Panama scam but no action was taken. "Name of the son of Mamaji surfaced in the Panama Papers, but no action was taken. Even a country like Pakistan punished its former PM when he was named in the Panama Papers," he said.
"On one side, you have the watchman, on the other side you have 'mamaji'. The name of the son of 'mamaji' figured in Panama Papers," Rahul noted. "The name of former Pakistan PM Nawaz Sharif appears in Panama Papers. In a country like Pakistan, he is jailed. Here, the name of the son of a CM figures in Panama Papers but no action is taken," the Congress president added.
Also Read: Rahul Gandhi: A Congress-led govt will fulfill OROP commitments