Rahul Gandhi: Demonetisation a 'planned controversy' to help PM Modi 'Suited-Booted' friends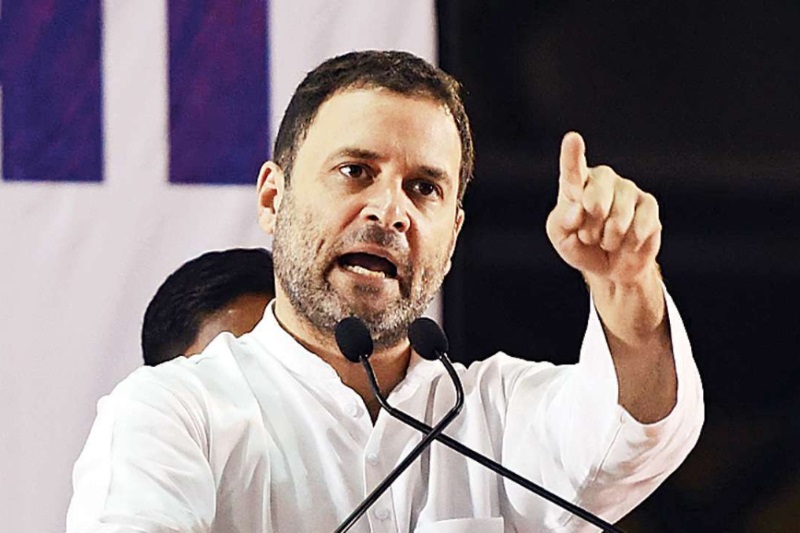 Congress president Rahul Gandhi on Thursday called demonetisation a 'planned controversy' of the Prime Minister Narendra Modi-led Union government. He alleged that this move was done to benefit the 'Suited-Booted' friends  of PM Modi — involved in corruption — to make their black money legal.
Expressing his opinion on the second anniversary of demonetisation, Gandhi stated that any other meaning rather than benefiting the corrupt businessmen would be an insult to the nation. Notably, Congress is observing this day as 'black day', while Bharatiya Janata Party is celebrating the second anniversary of demonetisation.
The Congress president took to Twitter and wrote:
नोटबंदी सोच-समझ कर किया गया एक क्रूर षड्यंत्र था। यह घोटाला प्रधानमंत्री के सूट-बूट वाले मित्रों का काला-धन सफेद करने की एक धूर्त स्कीम थी।

इस कांड में कुछ भी मासूम नहीं था| इसका कोई भी दूसरा अर्थ निकालना राष्ट्र की समझ का अपमान है|

— Rahul Gandhi (@RahulGandhi) November 8, 2018
It is to be known that former Union prime minister Manmohan Singh too criticized the 'notebandi' move, stating, "It is often said that time is a great healer. But unfortunately, in the case of demonetisation, the scars and wounds of demonetisation are only getting more visible with time."
He was of the opinion that the note ban was an 'ill-fated and ill-thought exercise' and 'the havoc it unleashed on the Indian economy and society is now evident to everyone'.
However, current Union Finance Minister Arun Jaitley states that due to demonetisation, evasion of taxes was made more difficult, with helped in pushing digital transactions and improved tax collection.
ALSO READ: Manmohan Singh: Demonetisation scars more visible with time