Rahul Gandhi: Jawaharlal Nehru's core values bind our nation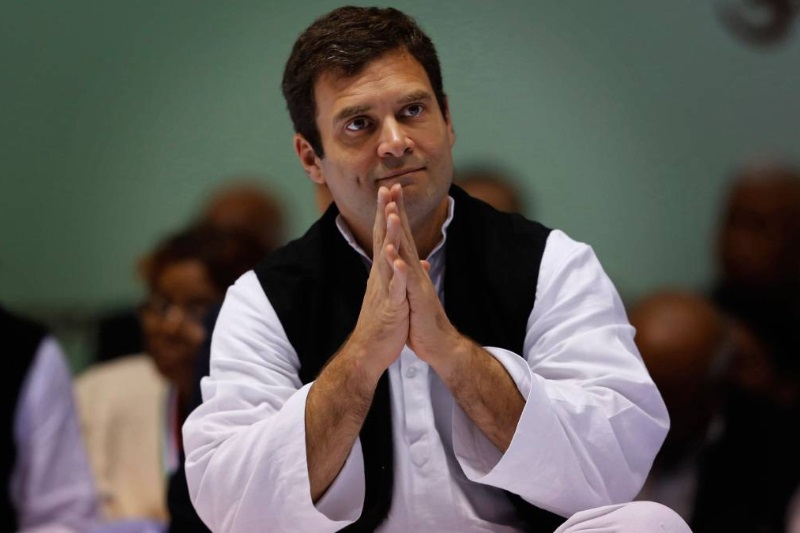 Today, on the occasion of Jawaharlal Nehru's 129th birth anniversary, Congress president Rahul Gandhi said that the best way to honour the country's first prime minister was by rededicating ourselves to freedom, democracy, secularism and socialism.
On November 14, 1889 Jawaharlal Nehru was born to Motilal Nehru and Swaroop Rani in Allahabad in Uttar Pradesh. His birthday is also celebrated as Children's Day. Apart from being a freedom fighter, he was the first Prime Minister of India and had remained in office until his death in 1964.
Rahul Gandhi is the great grand son of Jawaharlal Nehru. So, he took to his Twitter account and tweeted, "On the birth anniversary of Pt Jawaharlal Nehru, the best way for us to honour him, is by rededicating ourselves to Freedom, Democracy, Secularism & Socialism. These were the core values he believed in and fought for. These are the core values that bind our nation together."
In the meantime, as the 2019 General Elections are approaching, the spar between ruling BJP and opposition Congress are about to reach crescendo. And the latest was Shashi Tharoor's remark that it was because of Jawaharlal Nehru that a chaiwala (tea-seller) could also become India's prime minister while taking a jibe at Narendra Modi. BJP countered it with sarcasm.In its response BJP tweeted, "Minor correction Dr Tharoor, Nehru is the sole reason why humanity exists. Don't trivialise his role to mundane matters like making Prime Ministers and all that."
Also read: J&K: Ram Madhav asks NC, PDP to clear stand on participating in state polls; governor's rule to continue