Will set-up a separate fisheries ministry, if Congress come to power: Rahul Gandhi to Kerala fishermen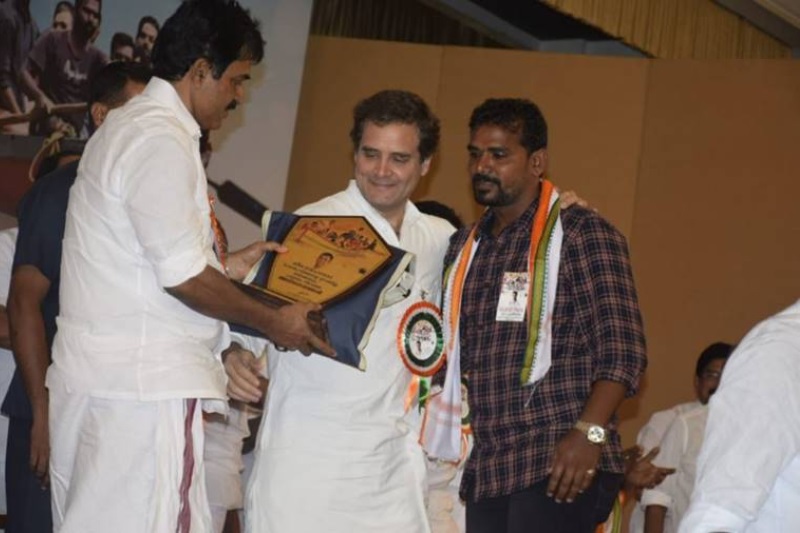 Congress President Rahul Gandhi on Tuesday assured that there will be a separate fisheries ministry if his party come to power in the 2019 elections.
Gandhi, who is on a two-day visit to the flood-damaged state of Kerala participated in a programme hosted by the party to honour the fishermen community for their heroic act of rescuing many people during the flood.
Addressing the meet in the worst-hit Alappuzha, the Congress head claimed that just like the farmers, the fishermen community was facing a huge crisis across the country and said the if his party comes to power at the Centre, a separate fisheries ministry will be set up.
"I am proud to say that through all your difficulties… through all your hardships… whenever Kerala needed you… you stood up and gave your best. I salute your commitment to the people of Kerala," he said, adding that 3000 fishermen saved nearly 70,000 lives during the floods.
Also Read: Rahul Gandhi visits flood-stricken Kerala
"It is an honour for me to felicitate you (fishermen).
"God's own army will have its own ministry," he assured after hugging and felicitating the fishermen. "So your problems can be looked after and your words can be heard at the national level. I do not want to make fake promises. This is a word of the Congress president," he was quoted as saying by the Press Trust of India.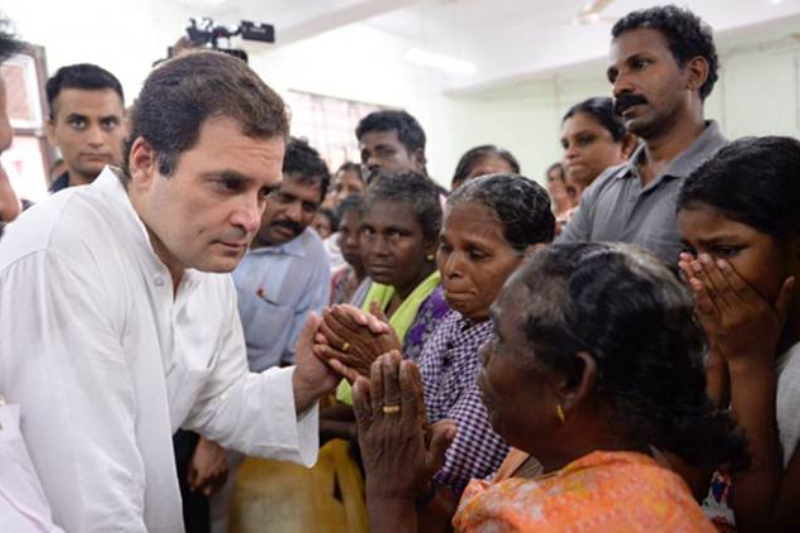 He also urged the party workers to actively take part in the relief and rehabilitation programme and help in rebuilding the ravaged homes of the flood victims. The Congress chief launched the fund collection drive, which is a project by the Kerala state party of building 1001 homes for those that have lost their houses to the flood.
"It has been a very big tragedy for all of us. Many people have lost their lives, many lost their property. I want all of you to know that you are not alone and we are all with you," he said.
Gandhi visited the flood-ravaged districts of Alappuzha, Ernakulam and Thrissur districts and spoke to people at the relief camps.
He said, "The government owes you compensation and the government has to help you rebuild your houses. We are in the opposition and it is our job to bring pressure on the government," urging the Kerala MLAs to pressure the state government into giving the people compensation.
"we cannot do very big things," he said while talking to people sheltered in a relief camp in Aluva – citing that his party was not in power in both the state and the Centre. But we will do everything we can.