Ramachandra Guha condemns the raids and arrests of activists countrywide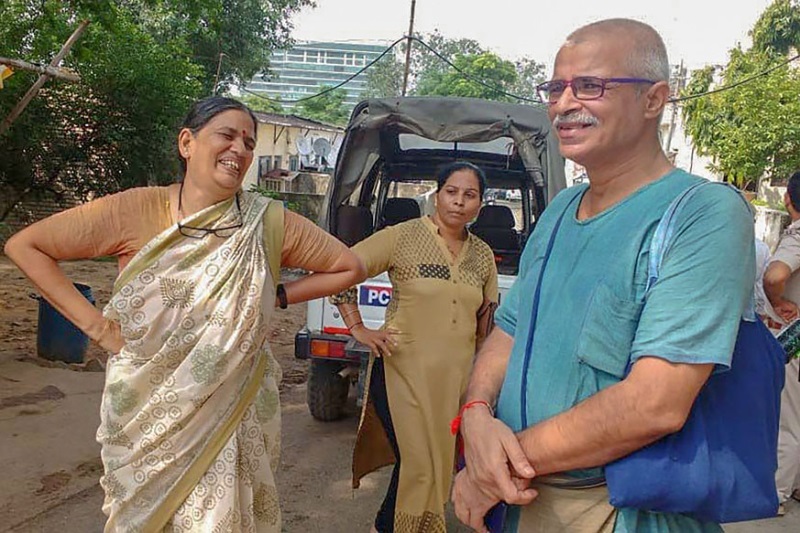 Famous author and historian Ramachandra Guha on Tuesday hit out at the central government for the countrywide raids and arrest of activists and called it a "brutal, authoritarian, oppressive, arbitrary, illegal act" reported NDTV.
As many as five activists – Varavara Rao, lawyer Sudha Bhardwaj, and activists Arun Fereira, Gautam Navlakha and Vernon Gonsalves were arrested by the Pune police on Tuesday, while raids were conducted in homes another four activists in relation to the Bhima Koregaon violence of 2017.
The police called the raids as part of the investigation into the violence at the Bhima Koregaon village of Maharashtra, which they allege was triggered by the "Elgar Parishad" meeting in Pune last year.
Also Read: Bhima Koregaon caste violence row: Activists arrested from across the country
But Mr. Guha called it an attempt of the government in trying to subjugate the tribals through the arrests of the activists who represented them or raised voice against the suffering they are/were going through.
As a biographer of Gandhi, I have no doubt that if the Mahatma was alive today, he would don his lawyer's robes and defend Sudha Bharadwaj in court; that is assuming the Modi Sarkar hadn't yet detained and arrested him too

— Ramachandra Guha (@Ram_Guha) August 28, 2018

According to the report in the news website, the police informed that all five activists were arrested for either having Maoist links or are directly or indirectly linked to the other five activists arrested earlier in June.
Earlier five activists – Sudhir Dhawale, Surendra Gadling, Mahesh Raut, Rona Wilson and Shoma Sen were arrested in June for allegedly provoking the violence, through their speeches in the same village.
Mr. Guha though condemned the move and said that although he didn't know all of the activists arrested, he knows some of them and they have "never themselves preached or practiced violence."
"But these are people who represent the country's disenfranchised and the dispossessed," he said. "What is happening in the Adivasi heartland of India… it is murder, rape, physical, natural, social… and these were the lawyers representing the tribals…  and their arrest leaves those dispossessed unrepresented in court," he added.
Many activists and intellectuals across the country including Pulitzer prize-winner Arundhati Roy called it as a period of "undeclared emergency."