Rahul Gandhi: If you are not in suit-boot, you are not PM Modi's bhai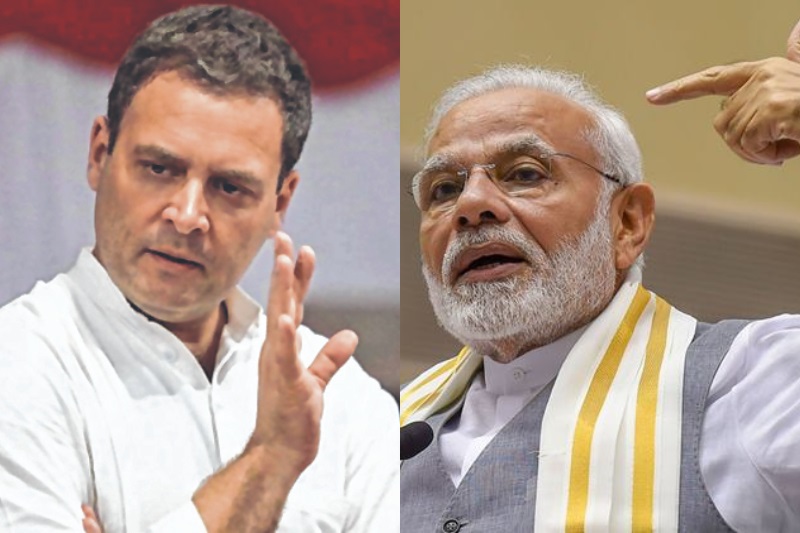 Alleging that Prime Minister Narendra Modi has no place in heart for the weaker sections and women of the country, Congress president Rahul Gandhi on Monday stated that he keeps mum when Dalits, women, minorities, tribals and the poor are attacked.
Addressing a gathering in Datia after visiting the famous Peetambara Peeth, the Congress president said, as reported by Indian Express, "If you are not in a suit-boot you are not his (PM Modi) bhai (brother)." Gandhi was referring to PM Modi's suit-booted government and his suffix 'bhai' was a reference to his alleged closeness with big industrialists like Nirav Modi and Mehul Choksi — bank fugitives. Gandhi was of the opinion that PM Modi never showed the same respect for farmers and workers.
Accusing PM Modi of being anti-Dalit, Gandhi recalled the incidences of Rohit Vemula and said, "Rohith Vemula just wanted to study. After a letter written by the education minister, he was under pressure and committed suicide. Dalits are beaten in Gujarat but the PM does not say a word." He also pointed out the deaths of seven people who lost their lives while protesting against dilution of SC/ST (Prevention of Atrocities) Act after a Supreme Court ruling.
Speaking on the issue of women safety, the Congress president raised the issue of BJP MLA Kuldeep Singh Sengar, who is facing charges of rape. He alleged that the party is trying to save the accused. Gandhi said, "Neither was the MLA thrown out of the party nor did the PM mention him in his speeches." He even reiterated his old statement Betiko BJP ke MLA se Bachao (Save your daughter from BJP MLA).
ALSO READ: Rahul Gandhi on Global Hunger Index: PM Modi enjoyed life, forgot to give food to people