Rahul Gandhi: PM Modi will not survive Rafale inquiry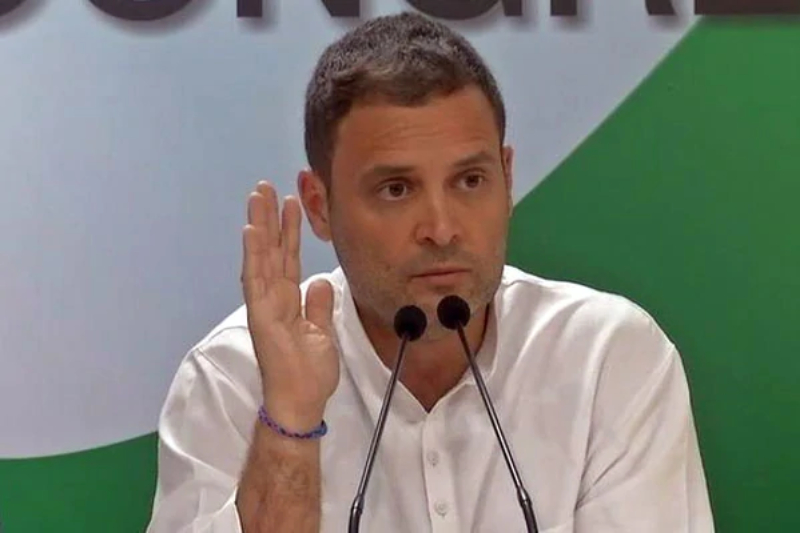 Congress president Rahul Gandhi on Friday yet again attacked Prime Minister Narendra Modi for alleged discrepancies in the Rafale deal. He was of the opinion that PM Modi would not be able to survive an inquiry of Rafale.
Addressing a press conference in the party headquarter, Rahul cited the report published in The Wire and said, "Mr Narendra Modi personally took this decision. Mr Parrikar clarified that he had nothing to do with the Rafale deal. If an enquiry starts on this, Mr Modi is not going to survive that enquiry."
The Wire report states that Dassault invested around 40 million euros last year in another Anil Ambani venture that is loss-making and has almost zero revenues. It also stated that that through the joint venture, Dassault's investment translated into a Rs 284 crore profit for the Ambani group company, Reliance Infrastructure, which sold shares in a subsidiary, Reliance Airport Developers Limited (RADL) at a premium.
Claiming that Dassault CEO was lying, he said, "The Dassault CEO had said the reason HAL wasn't given the contract was because Anil Ambani had land. Now it turns out that the land that Anil Ambani had was purchased by money given by Dassault. This is one of the many tranches of money that Dassault paid in kickbacks."
Reiterating that the Rafale is an open and shut case, and PM Modi is afraid to face the inquiry, Gandhi stated, "Rafale is a open and shut case. CBI Director was removed because obviously CBI was looking into these matters. Defence Minister flies to France and Dassault speaks in favour of Anil Ambani."
Now, with the new updates being unfolded and Congress asking the Prime Minister to come clean, looks like sleepless nights are in the offing for ruling BJP and Modi.
ALSO READ: SC directs Centre to submit Rafale pricing details within 10 days