Rahul Gandhi breaks his silence, says he is ready to be PM!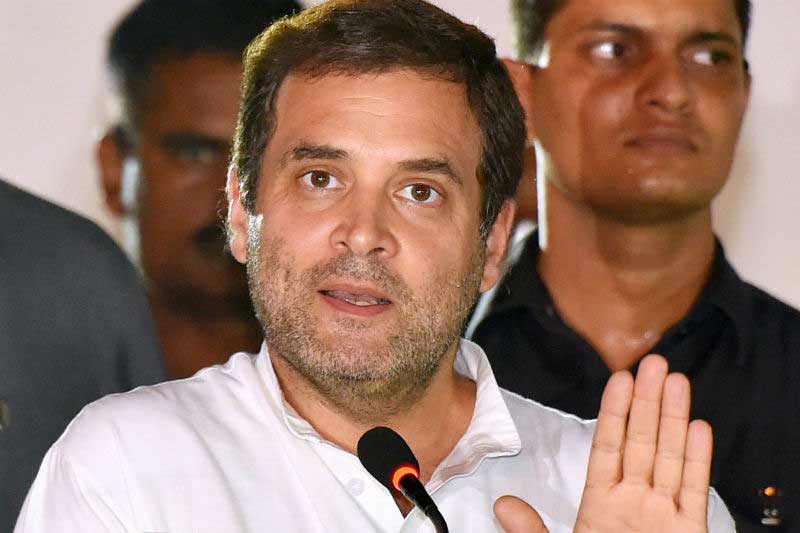 Reacting for the first time in the years on Prime Minister's probables, Congress president Rahul Gandhi said that if that if allies want him to lead from the front, he is ready to take the responsibility. This is perhaps the first time that Gandhi had spoken on this issue.
Gandhi — participating in the interactive session at the Hindustan Times Leadership Summit in the national capital — said,  as reported by Hindustan times, was of the opinion that for him there are two things he is focussed on —  first defeating the Bharatiya Janata Party (BJP) and then deciding on the Prime Ministerial candidate after the election.
Asked on his PM aspirations, he said that he is ready for the job, provided allies want him. He said. "If they (allies) want me, I will surely want to be the Prime Minister." He also spoke on the patience level of his mother. Gandhi said, "She taught me patience, I used to be impatient. Both of us tend to listen but sometimes I tell her she is too patient. She tells me that she goes by her gut feeling and I go on thinking… I don't agree with that."
The Congress president said that he is still at learning the leadership skills from senior leaders and trying to understand their views. He said, "Leadership is evolution, its a dynamic process. In my evolution (as a leader), I am much more into listening to people and understanding what they want."
ALSO READ: Rahul Gandhi: Indian currency not breaking, but is 'broken'