Rahul Gandhi to contest from Kerala's Wayanad seat besides Amethi
Congress president Rahul Gandhi to contest from Kerala's Wayanad seat besides Amethi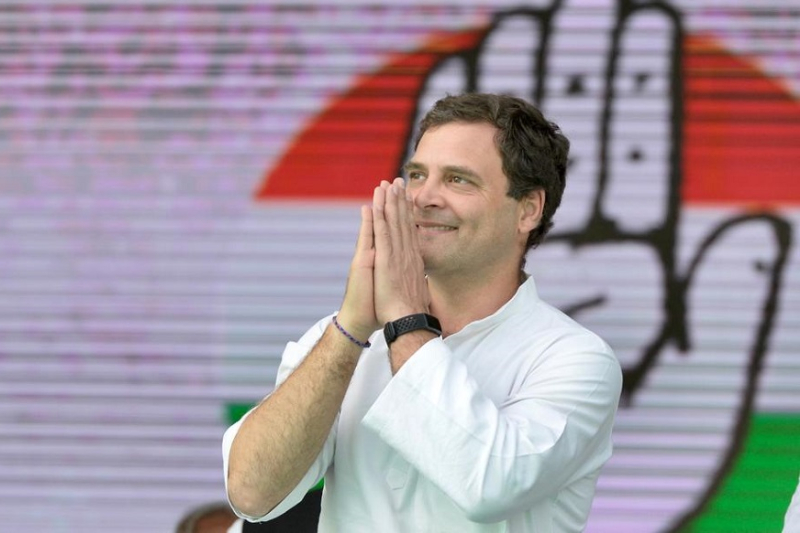 Seven-phased Lok Sabha elections in the country will begin on April 11 and end on May 19. Therefore, each and every political party have started campaigning with buckets full of promises and accusations on each other. Also, the decisions are being taken on the candidates list. Congress president Rahul Gandhi will contest Lok Sabha elections from Kerala's Wayanad constituency besides family stronghold Amethi.
Congress senior leader AK Anthony today announced that Rahul Gandhi will contest from Kerala's Wayanad also. It is to be noted that this is the first time when Gandhi scion will contest from the second seat.
However, the decision of Congress triggered multiple jibes from the BJP. Union minister Smriti Irani, who would be contesting against Rahul Gandhi for the second time from Amethi, had tweeted that the constituency "drove him away".
Responding to this, Congress spokesperson Randeep Singh Surjewala said, "Similar allegations could have been made when Narendra Modi left Gujarat." "The BJP minister earlier lost from both Amethi and Chandni Chowk. Now, she is prepped up for losing again in Amethi," he added.
Accusing Prime Minister Narendra Modi's government of trying to create a deep divide between the north and south India, Surjewala said, "Rahul Gandhi was requested to contest from three southern states — Karnataka, Kerala and Tamil Nadu. By representing Wayanad – which borders Karnataka and Tamil Nadu, he would be able to represent the other states as well."
The voting in Wayanad will be held on April 23 while Amethi will vote on May 6. The counting of votes for the country will be held on May 23.
Importantly, Rahul Gandhi has been representing Amethi since 2004, but his winning margin has hugely shrunk in 2014. In the 2017 assembly elections, the Congress lost four of the five assembly segments that fall under the Amethi Lok Sabha seat.
Rahul Gandhi's mother and former Congress president Sonia Gandhi had trounced Sushma Swaraj in Karnataka's Bellary in 1999. Amethi was the other seat she contested. His grandmother Indira Gandhi had contested from Raebareli and Medak – currently in Telangana – in 1980.
Also Read: Urmila Matondkar Joins Congress, Calls Rahul Gandhi Next Prime Minister