Rahul Gandhi: Congress will form allies for next year's general elections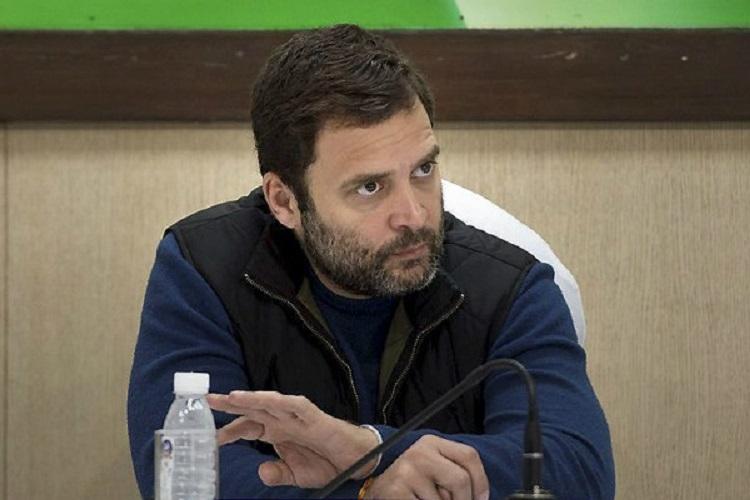 The Congress party's highest decision-making body — the Working Committee – today authorized party chief Rahul Gandhi to forge alliances ahead of next year's general elections. "The process has already started and a committee has been formed for this," Mr Gandhi told NDTV. He refused to share details about the committee but said talks are going on about allying with 'like-minded' parties.
The strategy session was held in the aftermath of the Congress President's attack on Prime Minister Narendra Modi on Friday, followed by an unscripted hug and wink that is still a talking point on social media. While the high-on-optics show in Lok Sabha is seen as one that flustered the BJP, the Congress now has the tougher task of negotiating a way through ambitious allies and non-aligned parties to craft a stable front against the BJP for next year's general elections.
"We are committed to make alliances work and we are all with him (Rahul Gandhi) in this endeavour. We have to rescue our people from a dangerous regime that is compromising the democracy of India," Sonia Gandhi said in her address at the meeting today.
Congress spokesperson Randeep Surjewala, tweeted the discussions that took place during the meeting.
As extended Congress Working Committee holds inspiring discussion with great gravitas & depth on the issues before the Nation, focus is on the 'way forward' for India – agriculture, youth, economy, internal/external security, SC/ST/BC/Women & integrity of institutions.#CWC

— Randeep Singh Surjewala (@rssurjewala) July 22, 2018
Sh. Rahul Gandhi reminds qua the role of Congress as the voice of India as also its responsibility of present and future, as BJP attacks institutions, dalits, tribals, backwards, minorities & poor.#CWC

— Randeep Singh Surjewala (@rssurjewala) July 22, 2018
At today's meeting, Sachin Pilot, Shakti Singh Gohil, Ramesh Chennithala however, said the party should continue with strategic alliances but remain at the centre of alliance and Rahul Gandhi should be the face of the alliance. Mr Chennithala also suggested that Mr Gandhi be projected as the Prime Ministerial face, sources said. Surjewala further added " Dr. Manmohan Singh rejects the culture of constant self praise & Jumlas of PM as against solid policy framework for driving the engine of growth. Points out that claim of doubling farm income by 2022 will require an Agri Growth Rate of 14%, which is nowhere in sight."