Is Rahul Gandhi miffed with Shashi Tharoor's 'Hindu Pakistan' comment?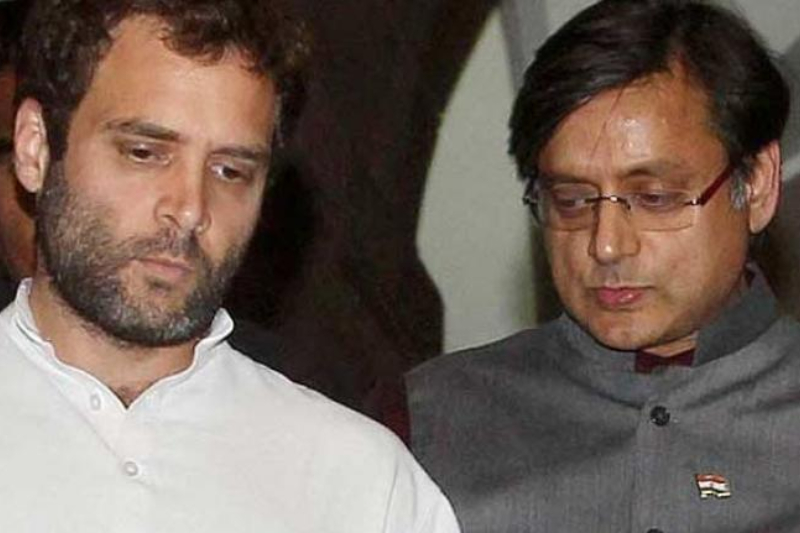 Rahul Gandhi in today's CWC said he wouldn't hesitate to take action against Congress leaders whose statements weaken the party's "bigger fights", at a meeting of its working committee. He didn't specifically name anyone, and his message was intended for all Congressmen.
However, sources told IndiaToday.in that Gandhi is unhappy with Senior Congress Leader Shashi Tharoor's 'Hindu Pakistan' remark which was a part of an op-ed piece for a news website. Tharoor said "It seems safer in many places these days to be a cow than a Muslim."
A few days back Tharoor had also said that if the BJP wins in 2019, India's Constitution won't survive. Victory in the general elections will give the BJP "all the elements they need to tear apart the Constitution of India and write a new one", he MP said. "That will remove equality for minorities, that will create a Hindu Pakistan..," he added.
Before the Gujarat election, Gandhi suspended Mani Shankar Aiyar, a veteran party leader, who called Prime Minister Narendra Modi a "neech aadmi". Aiyar, however later apologised for his remark.
Also Read: Shashi Tharoor rakes up 'Hindutva Taliban' issue again