Raj Thackeray Urges CM Uddhav Thackeray To Resume Local Train Service
Raj Thackeray Writes A Letter To CM Uddhav Thackeray Asking Him To Resume Local Train Services For All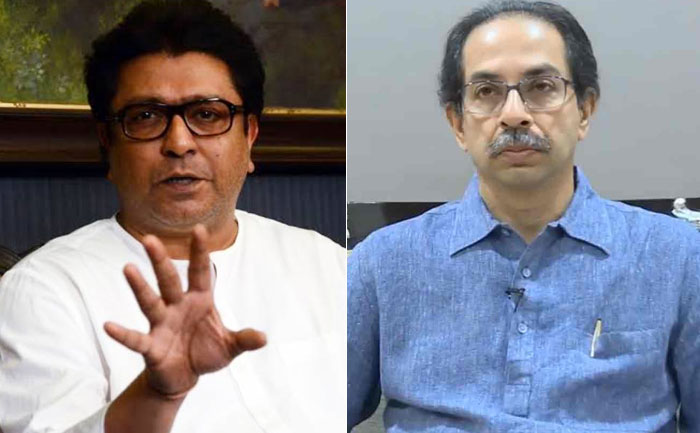 Local Train services currently are working only for health care workers and other essential services. The lifeline of Mumbai is at present out of bounds for the general public, This is causing tremendous hardships to Mumbaikar's. MNS chief Raj Thackeray has penned a letter to CM Uddhav Thackeray. He has asked the CM to relax the curbs and resume local train services for all.
In his letter, the MNS chief wrote, "I appeal to the Chief Minister to resume the local services as soon as possible, at least for those who have taken both the jabs of COVID vaccine.
Raising the issues affecting the common man, Thackeray said, "Most of the businesses are operational in Mumbai. Not all are in a position to work from home, resulting in them travelling for hours to their workplace. The locals are the lifeline of this city, and that lifeline being shut has caused hardship to the people. There is definitely a need to speed up the vaccination drive. Simultaneously we must also lookup for some innovative policies."
Check out his tweet here:
In a letter to the Chief Minister Shri. Uddhav Thackeray, we demand that those Mumbaikars who have taken both the doses of vaccine should be allowed to use the local train services. This will reduce their ongoing struggle to reach the workplace. @CMOMaharashtra pic.twitter.com/k1l05tgs3m

— Raj Thackeray (@RajThackeray) July 22, 2021
Raj Thackeray added MNS will support Mumbaikars and will take this issue to the streets to demand that the local service be resumed.
Also Read: Maharashtra CM Uddhav Thackeray arrives at Dilip Kumar's home to pay final respects