Maharashtra: We Are Preparing For Third Covid Wave Says CM Uddhav Thackeray
Have started preparing for 'possible third Covid-19 wave', says Maharashtra CM Uddhav Thackeray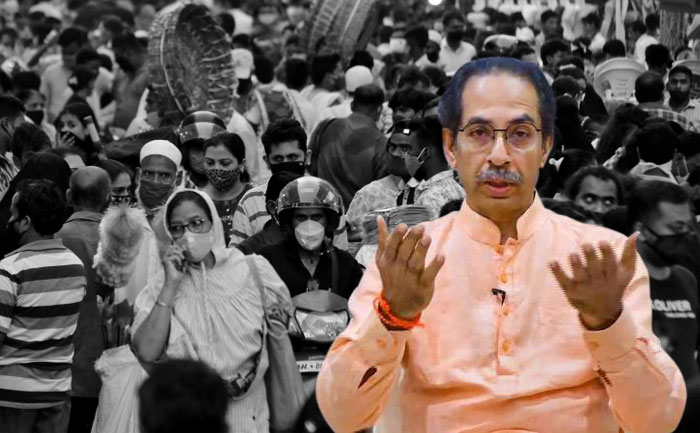 K Vijay Raghavan, principal scientific advisor to the government, on Wednesday warned that a third wave of the coronavirus pandemic was inevitable. He also warned that vaccines will need to be "updated" to deal with the new strains. Hours after the principal scientific advisor's warning about the third wave of the coronavirus. Maharashtra CM said the state has already started preparing for it.
The chief minister said that the state government has also started 'Mission Oxygen' to avoid any scarcity.
Chief Minister Uddhav Thackeray on Wednesday while addressing the state said, "We have started the preparations for the third wave. We have directed to increase oxygen production by 3,000 metric tonnes from the current 1,200 metric tonnes. "
Mr Thackeray said, "Though some districts have shown a decline in cases, we need to be ready for the third wave of COVID-19. The state task force on COVID-19 is currently engaged in guiding family doctors in district and tehsil places about treatment protocols. It will enable them to make an accurate diagnosis and avoid over-prescription of medicines."
Maharashtra is under strict lockdown-like curbs from 14 April to curb the surge in Covid-19 cases. The lockdown has been extended till 15 May.
As per State Health Department, Maharashtra has reported 920 deaths due to Covid-19, taking the toll to 72,662. 57,640 new cases pushed the overall infection count to 48,80,542 on Wednesday.
Maharashtra's coronavirus recovery rate currently stood at 85.32%, while the fatality rate was 1.49%.
Also Read: COVID-19: Maharashtra reports 51,880 fresh cases, 891 deaths