Rajasthan Assembly elections 2018: Voting for 119 constituencies of 200 to begin soon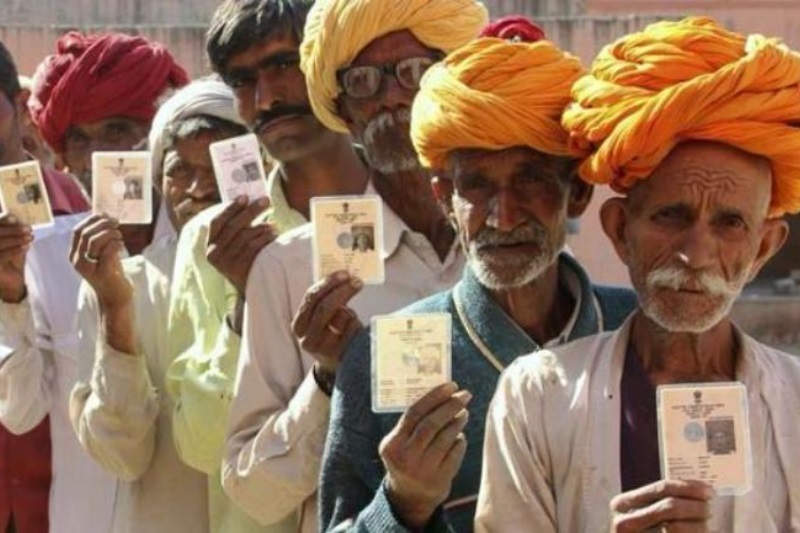 After a high-voltage campaigning, Rajasthan is all set to elect a new state Assembly. Notably, polling for 199 seats out of 200 will be held today. Polling will take place from 8 am to 5 pm.
The election in Alwar district's Ramgarh constituency has been postponed due to the death of Bahujan Samaj Party (BSP) candidate Laxman Singh. As many as 2,274 candidates including 187 women are in the fray for 199 out of the 200 assembly constituencies in Rajasthan.
There are a total of 4,77,89,815 voters in the state among whom, 2,28,28,018 are female and 2,49,61,560 male voters. There are 1,16,944 service voters whereas 15 NRI electors and 222 third gender electors in the state.
The BJP is contesting on all seats while the Congress has left five seats for its allies. The BSP has fielded 190 candidates, the CPM 28 and the CPI 16. Importantly, there are a total of 830 independent candidates.
To ensure free and fair polls in the 51,965 polling stations in the state, at least 650 companies have been called from outside. Additionally, 134 CRPF companies, 110 BSF companies, 103 CISF companies, 42 ITBP companies, 41 SSB companies and 45 companies of the RPF have been employed to maintain decorum during polling.
Both the BJP and the Congress are locked in a tough fight in Rajasthan, which has not voted the same party to power for more than one term in the last 20 years.
The contest is largely bipolar between the BJP and Congress in about 130 seats. A triangular contest may emerge in about 50 other seats, where rebel candidates from both the parties are in the fray, refusing to step down in favour of the official nominees.
The results of the Rajasthan Polls will be counted on December 11 along with four other states including Mizoram, Madhya Pradesh, Telangana and Chhattisgarh. In the current House, the BJP has 160 seats and the Congress 25.
Also Read: Rajasthan elections: Rahul Gandhi attacks PM Modi over employment opportunities, farm loan