Telangana Assembly elections 2018: Voting for all 119 constituencies begin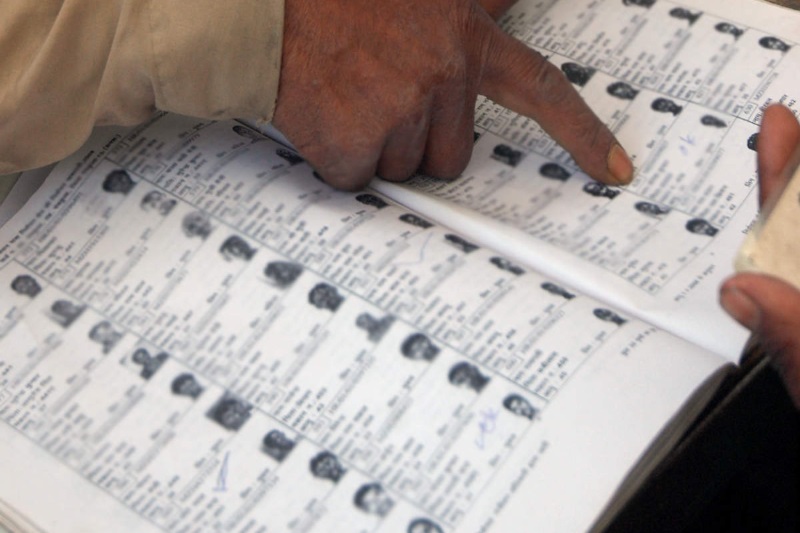 Amid tightened security arrangement, polling for Telangana Assembly elections is set to begin for all 119 seats. The voting which will begin at 7 am will culminate at 5 pm. Polling in 13 constituencies which is classified as Left-wing extremism affected will begin at 7 am and will end at 4.00 pm.
Telangana will witness a three-cornered fight between the Telangana Rashtra Samithi (TRS), Bharatiya Janata Party (BJP) and the grand alliance of the Congress, TDP, Communist Party of India (Marxist) and the Telangana Jana Samithi.
A total of 1821 candidates including 135 women are in the fray for the 119-member Telangana Assembly. The polling will be held on 51,796 polling stations. For smooth and peaceful conduct of the poll, over 1.6 lakh poll personnel have been deployed in the state.
Over 2.8 crore registered voters including 1,41,56,182 men and 1,39,05,811 women in Telangana to vote. The electorate also includes 10,038 service voters and 249 overseas Indian electors.
It is to be noted that the caretaker Chief Minister K Chandrasekhar Rao (KCR) had dissolved the assembly in September 2018. This is the first time that the youngest state will go to polls since its formation in 2014.
TRS leader and interim Chief Minister K Chandrasekar Rao's son – K T Rama Rao is aiming for a third term from Sircilla constituency. KCR's nephew and cabinet minister T Harish Rao appears set to retain Siddipet seat for the fourth term in a row.
AIMIM leader Akbaruddin Owaisi is seeking election from Chandrayangutta, in Hyderabad, for a fifth consecutive term. On the other hand, Telugu Desam Party (TDP) founder NT Rama Rao's granddaughter N Suhasini will compete from Kukatpally, a constituency in Greater Hyderabad while BJP's state President K Laxman is contesting from Musheerabad in Hyderabad.
Congress party's Telangana unit chief N Uttam Kumar Reddy is contesting for a third consecutive term. He may emerge as a strong contender for the post of the chief minister of state.
The results of the Telangana Polls will be counted on December 11 along with four other states including Mizoram, Madhya Pradesh, Rajasthan and Chhattisgarh.
Also Read: Telangana elections: BJP, TRS and AIMIM hand in glove with each other, says RaGa