Rajasthan Assembly polls: Over 500 candidates withdrew nominations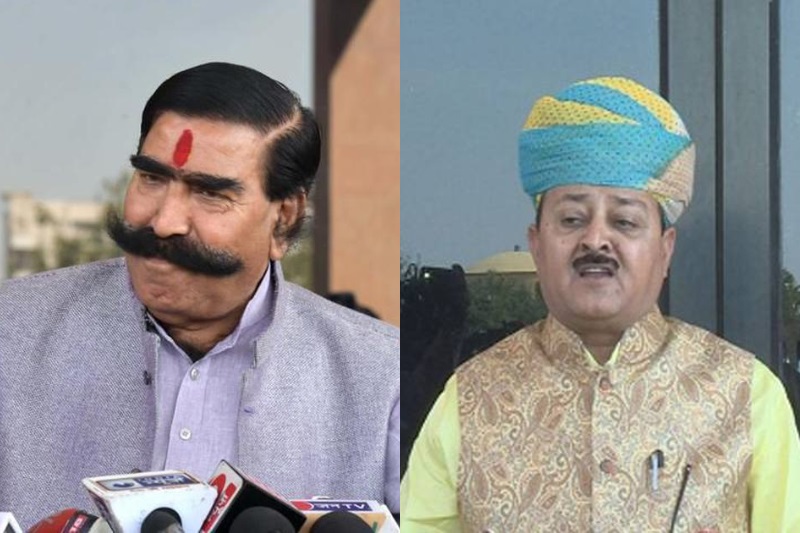 Over 500 candidates withdrew their nominations for the upcoming Rajasthan Assembly polls. Notably, Thursday was the last day of filing or withdrawing nominations for the upcoming Rajasthan Assembly polls.
According to the chief electoral officer, a total of 579 candidates have withdrawn their nominations till Thursday. "Out of 579 withdrawals, 482 were withdrawals by independent candidates," he noted.
The chief electoral officer said, "Till November 19, 3,293 candidates had filed 4,285 nominations, of which 612 nominations were rejected." "As many as 2294 candidates will contest the upcoming assembly elections in Rajasthan," he added.
The chief electoral officer further said, "Adarsh Nagar has seen the highest number of withdrawals with 22 candidates withdrawing their nominations, followed by 14 in Kishanpole, 12 in Jaisalmer and 10 each in Hawamahal, Degana and Siwana."
Among the prominent leaders who withdrew their nominations include BJP dissident Gyan Dev Ahuja and Bhawani Singh Rajawat whereas, in the Congress, Ramchandra Sardana also decided not to contest the polls following talks with senior party leaders.
The Assembly elections in Rajasthan will take place on December 7 and the results will be announced on December 11, along with four other states.
It is to be known that in 2013, under Raje's leadership BJP claimed 163 of the 200 Assembly seats, leaving 21 constituencies for Congress. The ruling party has put up faith again in Vasundhara Raje and declared her as its chief ministerial candidate for Rajasthan. However, Congress has not declared their CM candidate.
Also Read: Rajasthan Assembly polls: BJP suspends 11 senior leaders including four ministers in state