Rajasthan Assembly polls: BJP suspends 11 senior leaders including four ministers in state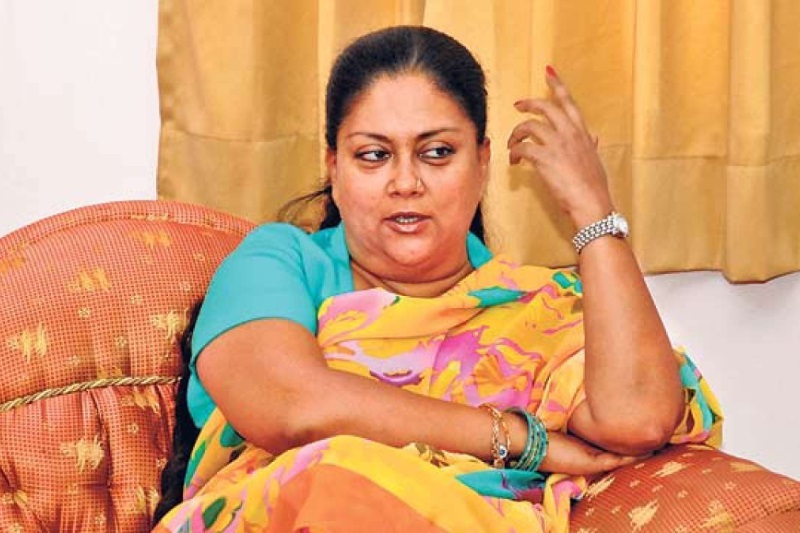 Days ahead of Rajasthan Assembly polls, the state leadership of Bharatiya Janata Party (BJP) on Thursday suspended 11 senior leaders, including four ministers in Chief Minister Vasundhara Raje's cabinet.
Notably, the move comes after all the senior leaders refused to withdraw their nominations for the upcoming Rajasthan assembly elections in favour of alternative candidates picked by the party.
BJP issued a press release saying that the 11 rebels have been dropped from the party's primary membership for six years. The suspended leaders are Surendra Goyal, Lakshminarayan Dave, Radheshyam Ganganagar, Hemsingh Bhadana, Rajkumar Rinava, Rameshwar Bhati, Kuldeep Dhankad, Deendayal Kumavat, Kishanram Nai, Dhansingh Rawat and Anita Katara.
Importantly, the Vasundhara Raje-led BJP is seen to be facing a massive anti-incumbency sentiment in Rajasthan this time round, and dissent in the camp is unlikely to help its case.
Earlier, BJP MLA Gyan Dev Ahuja resigned from the party citing its "dictatorial attitude". Manvendra Singh, rebel BJP lawmaker-turned-Congress candidate, is even facing off against CM Raje in the Jhalarapathan assembly seat.
However, the BJP is not the only party with a rebel problem. The Congress is said to have over 40 rebel leaders, including four former ministers, who could also possibly spoil its chances of electoral victory.
The elections will take place on December 7 and the results will be announced on December 11, along with four other states. It is to be known that in 2013, under Raje's leadership BJP claimed 163 of the 200 Assembly seats, leaving 21 constituencies for Congress.
The ruling party has put up faith again in Vasundhara Raje and declared her as its chief ministerial candidate for Rajasthan.
Also Read: Rajasthan Assembly polls: Citing BJPs' dictatorial attitude, Gyan Dev Ahuja quits party