Rajasthan Assembly polls: Citing BJPs' dictatorial attitude, Gyan Dev Ahuja quits party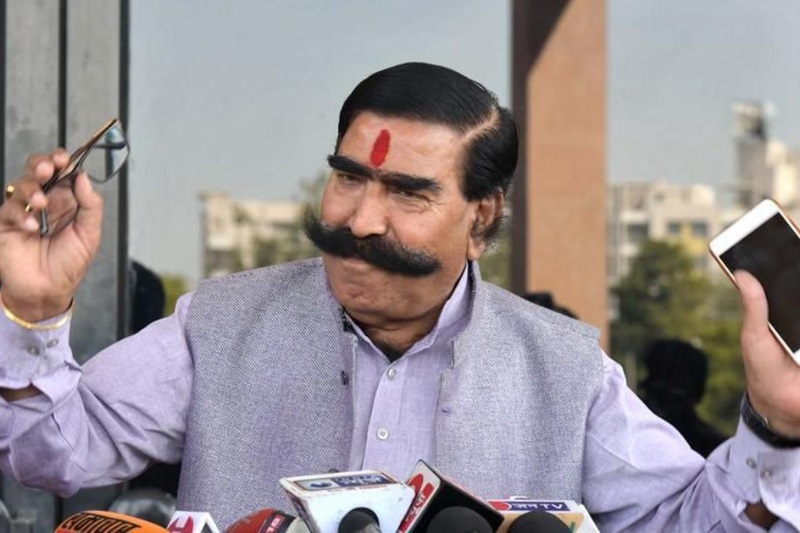 After being denied a ticket to recontest the upcoming elections from Rajasthan's Ramgarh constituency, BJP MLA Gyan Dev Ahuja on Monday resigned from the party citing its "dictatorial attitude".
Talking to the news agency ANI, Gyan Dev Ahuja said, "Protesting against the dictatorial attitude of BJP, I have resigned from primary membership of the party. I will contest as an Independent on issues like Ram Janmabhoomi, cow protection and Hindutva."
With the exit polls going against the Bharatiya Janata Party, insensible leaders have shown the exit door in Rajasthan by the party days before the Assembly elections. Among the leaders securing the top seat of being rejected a ticket is none other than Ramgarh MLA Gyan Dev Ahuja. Along with Ahuja, Rajkumari Jatav of Hindaun City and Banwari Singhal, Alwary City MLA, have been dropped from the first list of candidates by BJP.
Ahuja is known from making controversial comments on Jawaharlal Nehru University in 2016, when he said that thousands of butts of cigarettes and beedis are found in the campus, along with thousand used condoms. He had even said that the students commit misdeeds with women and over 500 used contraceptive injections are also found.
He had stated, "More than 10,000 butts of cigarettes and 4,000 pieces of beedis are found. 50,000 big and small pieces of bones are found. 2,000 wrappers of chips and namkeen are found, and so are 3,000 used condoms. They commit misdeeds with our sisters and daughters there. And 500 used contraceptive injections are also found."
Adding more, he had said, "Students are mostly found taking drugs after 8pm inside the campus. Those studying in JNU are not children, but parents of two children. They indulge in peace protests in the mornings and during the nights, they perform obscene dances."
Along with this, Ahuja had also supported mob lynching of cattle smugglers and said that Nehru wasn't a 'Pandit' because he 'ate beef and pork'.
The BJP has fielded Sukhwant Singh from Ramgarh constituency.
The elections will take place on December 7 and the results will be announced on December 11, along with four other states. It is to be known that in 2013, under Raje's leadership BJP claimed 163 of the 200 Assembly seats, leaving 21 constituencies for Congress.
Also Read: Rajasthan Assembly elections: BJP drops Gyan Dev Ahuja, others in their first list